Catherine Cruz of the Verbum Dei community, shares her reflection from the Scripture Festival, which took place at St Alban's Cathedral in early February.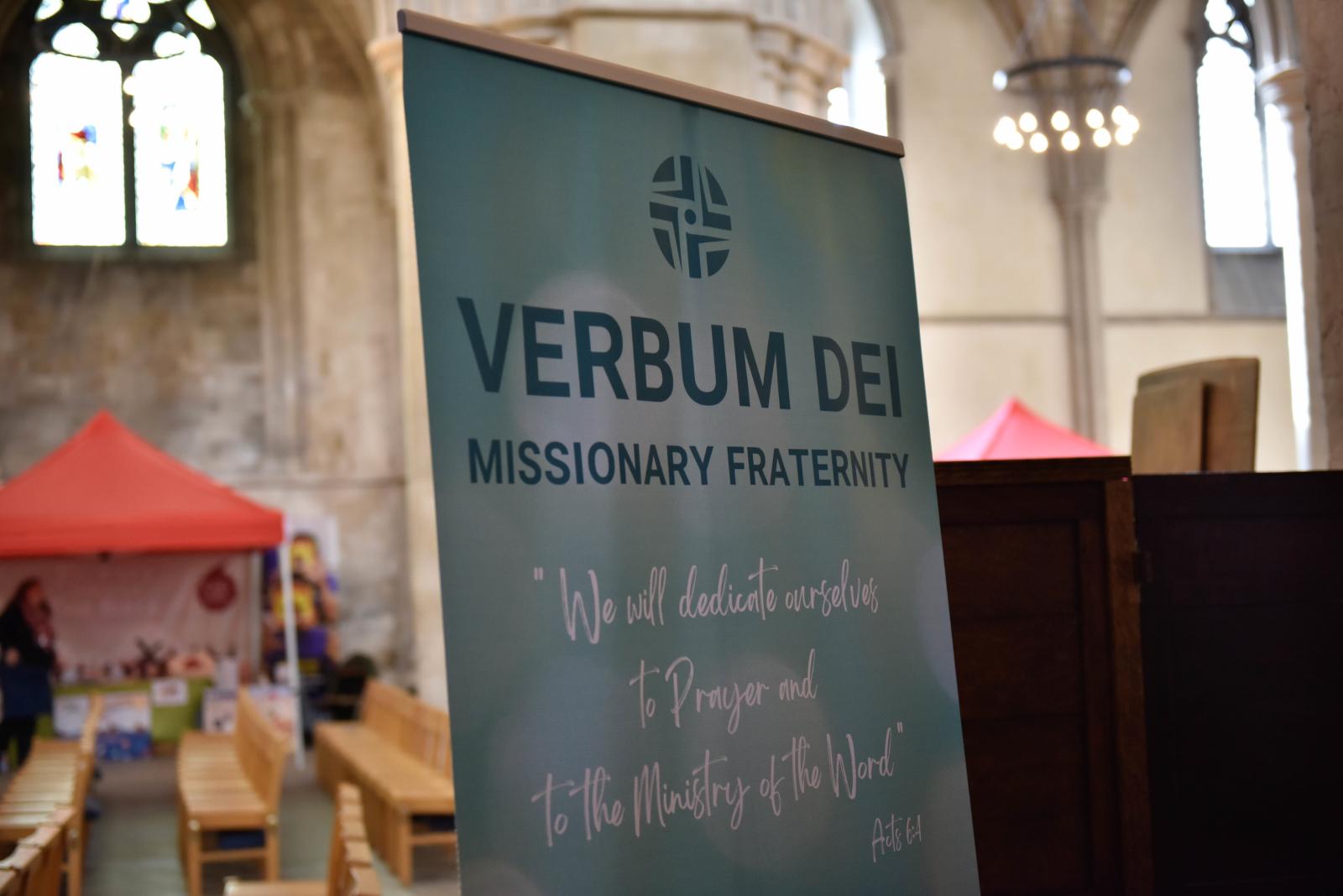 I was very fortunate to take part in the 'God Who Speaks' Scripture festival, organised by the Diocese of Westminster in early February at St Alban's Cathedral. Various groups, who in different ways communicate God's Word, hosted Tent of Encounter spaces dotted around the nave of the Cathedral, visited firstly groups of primary school after their exciting assemblies, and then members of different parishes wandered around, exploring different approaches to training, praying, evangelising through the Bible. At the same time there was the offer of workshops to deepen in particular themes.
Our Verbum Dei Community Tent of Encounter was in the section 'Seeing the Word', and we displayed various paintings that members of my community had painted as a result of praying and reflecting on particular passages. We chatted to our visitors, listened to their impressions of our paintings, explained about our ministry, the retreats we offer for people to grow in their relationship with God, especially through giving time to listen in a personal way to Scripture.
The other aspect of our Tent was 'the Door of the Word', a cardboard doorway, painted to look like the stone of the Cathedral around us, seeking to express how God's Word is like a door, opening up a deeper vision of life and faith, as Jesus says in John 10:9:
'I am the Gate, whoever enters through me will be saved. He will come in and he will go out and find pasture.'
The 'Door of the Word' became a kind of prayer wall, with lots of the school children crowding round to write on Post-it notes to stick on the wall; their petitions, their take on scripture. A couple of my favourites are: 'God loves you, Including You', '"Fear not" is repeated 366 times in the Bible', and 'The Light shines everywhere and anywhere'.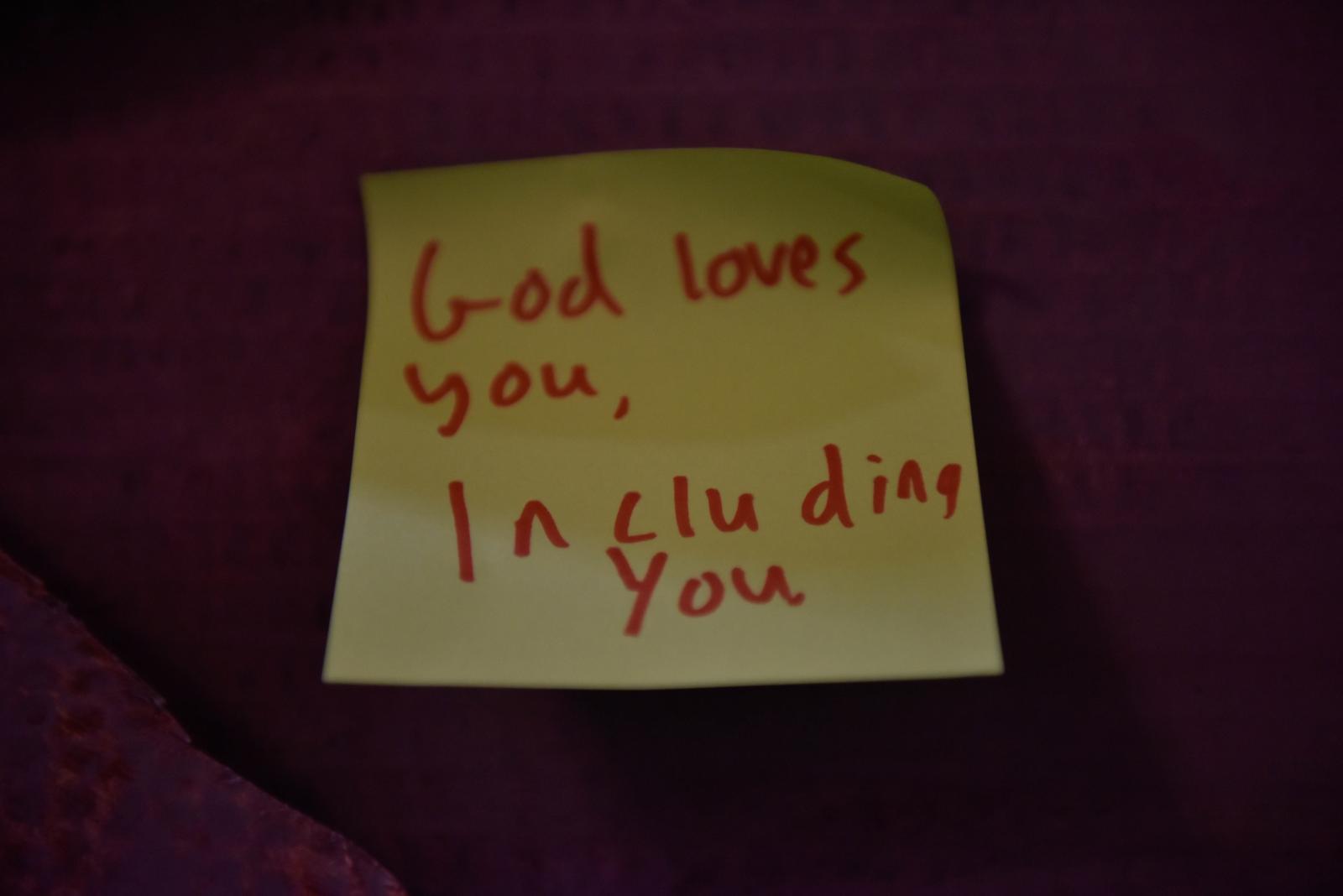 Thinking back, two Bible readings come to my mind: first, the parable of the sower, how the seed, the Word, that falls on good ground gives a big harvest; the groups and communities taking part showed so much creativity, energy and passion to transmit their faith, it felt like a taste of that harvest. The other reading is from Exodus 3, where God tells Moses, 'You are standing on holy ground'.
I discovered that 'holy ground' in different ways in the Scripture Festival: the hearts of each person looking around with their own questions and journey, the 'holy ground' of being Church together, especially reconnecting after months of online life, and of course the 'holy ground' of the Cathedral itself, the thrill of being in a place of worship where Christians have been praying and listening to God's Word for hundreds of years, not to mention the 'holy ground' of being there taking part in a Catholic event in an Anglican space, a warming example of ecumenical cooperation.
Hopefully many seeds have been sown and will continue to bear fruit!
See more photos from the Scripture Festival here.