COVID-19 update: Weddings can go ahead. From 17th May to 21st June upto 30 people.

From 21 June, there will no longer be a maximum number cap for attendees set out in law. Instead, the number of attendees at weddings and receptions will be determined by how many people the venue or space can safely accommodate with social distancing measures in place. We advise that you check this.

A number of parishes provide Marriage Preparation courses , which are open to all and these are listed on our marriage prep central list
There are also a number of experienced providers used by parishes, who are delivering online marriage preparation. We recommend that you discuss this option and agree the provider with your priest. A certificate of attendance is provided for parish records.
Some of the more well-know remote facilitated marriage preparation options are: Marriage Care; Marriage Encounter- engaged ; SmartLovingEngagedUK; CatholicMarriagePrep;
General guidance
It is worth bearing in mind that Canon Law normally requires a minimum of six months notification for marriage, though some diocese will require longer. This guidance is designed to provide a brief overview of the process and to avoid problems further down the line.
Firstly, go and see the priest where you live before you make any arrangements for the wedding reception. He will explain what you have to do, the paperwork that needs to be completed and agree the marriage preparation resource.
Secondly, your priest will ask you to obtain a copy of your baptismal certificate that is not more than 6 months old and a copy of your confirmation certificate. He will want the same from your other half if he / she is a baptised Christian. In addition, many dioceses now require evidence of freedom to marry in the form of a Statutory Declaration of Freedom (the form is usually supplied by the priest).
You and your partner will also have to go to the register office to get a certificate to allow you to get married. You cannot get married without this 'blue form', as this constitutes the legal side of the wedding.
Marrying overseas: If the wedding is to take place outside the United Kingdom it is best to contact your local parish priest here in the UK before any arrangements are made with a priest in the other country. This is to allow time for the Church documentation to be completed and sent in advance of the wedding. Marriage papers for weddings taking place in another country travel via the chancery office in each diocese, then on to the office of the overseas bishop, before finally being sent to the place of marriage. You should allow at least three months for this, from completion of marriage preparation and all documentation, but the Church in some countries will require longer.
For further assistance please contactRoger Carr-Jones 0207 798 9363 rogercarrjones@rcdow.org.uk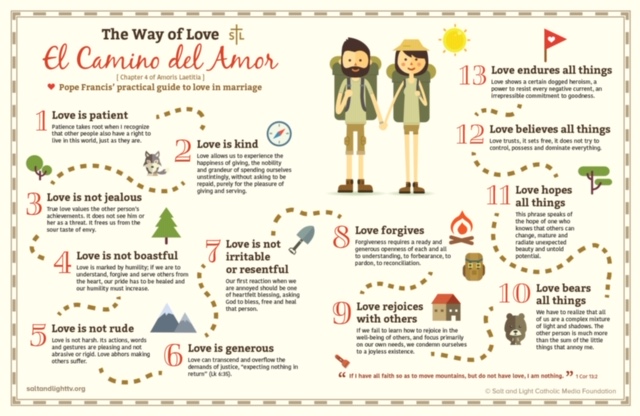 Looking towards the future please visit our Marriage and Family Life resource page Natural Fertility Awareness.
The Chancery Service
The main work of the Chancery Office is the processing of marriage papers – worldwide - for couples where the Catholic party, at least, is resident within Westminster.
Paperwork is sent to the Chancery from the parishes, it is processed, recorded, and then forwarded to the parish/diocese of marriage. Please click here to contact the Chancery.