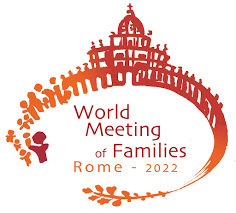 Pope Francis and the Vatican Dicastery for Laity, Family, and Life have announced that the World Meeting of Families, that had been scheduled in June of 2021, will be held in June 2022 in Rome and will focus on the theme "Family Love: A Vocation and a Path to Holiness'.
Background: The World Meeting of Families started in 1994, when Pope St John Paul II asked the Pontifical Council for the Family (now part of the Dicastery for Laity, the Family and Life) to establish an international event of prayer, catechesis and celebration that would draw participants from around the globe and that would help to strengthen the bonds between families and bear witness to the crucial importance of marriage and the family to all of society.
Started by Saint John Paul II, and held every three years, this major world event celebrates family as the cornerstone of our lives, and the fundamental building block of society and the Church.
Dublin 2018
Address by Bishop Nicholas Hudson 'The joy of live experienced by families is also the joy of the Church'
Keynote Address given by Cardinal Vincent Nichols at World Meeting of Families in Dublin on 23rd August 2018.
You can access all the speeches and the closing Mass homily of Pope Francis in Ireland on the WMOF website for links see below.
PAPAL TEXTS & HOMILIES Please click Official website
AMORIS PROGRAMME https://amoris.ie/