Developed in partnership with the Maryvale Institute in Birmingham, and in response to many conversations and requests within the Diocese, the 'Learn From Me' formation programme seeks to reach three specific groups in your parish.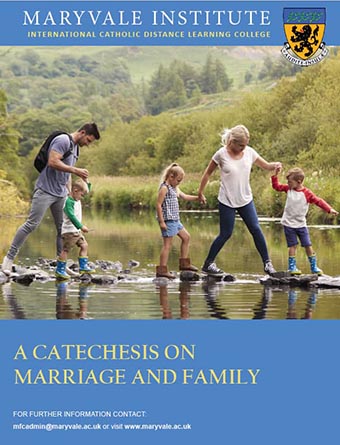 All formation courses are run by Maryvale Institute.
A Catechesis on Marriage and Family: are you interested in developing your pastoral practice with couples preparing for marriage and ongoing support for couples?
If so, this six-month part-time Catechesis course is led by tutors from Maryvale, and with pastoral support from the Agency for Evangelisation. The course consists of two modules (click the links for more details):
The course is designed for those involved in the ministry of Marriage in the parish and for anyone with a desire to understand more of the Church's beautiful teaching on marriage and the family.
Next Information Day: TBC
Application form:
Please submit application forms and payments directly to Maryvale Institute. Electronic versions of the application pack are available.
https://www.maryvale.ac.uk/catechesis-on-marriage-and-family.html
'I really enjoyed participating in thos course in 2019, sharing the journey with catechists and marriage preparation leads from parishes. It was enriching, absorbing and open up new avenues for growing and developing this most vital of vocations in the life of all parishes"
Reverend Roger Carr-Jones
"I found the Marriage and Family Life course very rewarding. It covered a wide range of topics as befitting the wide range of issues arising in family life. I came away with an appetite for providing resources throughout the diocese and the skills to do so. My ability to fulfil my role was greatly enhanced".
Charlotte McNerlin