After an early start, the Diocesan Pilgrimage has arrived at Lourdes, with pilgrims traveling by plane, train and automobile to respond to Our Lady's call. Although we may be fewer in number, in his opening message to pilgrims, Fr Denis Touw, the Pilgrimage Director, encouraged all pilgrims to remember 'those whom we represent whilst here in Lourdes and whose prayers and petitions we bring to Our Lady'.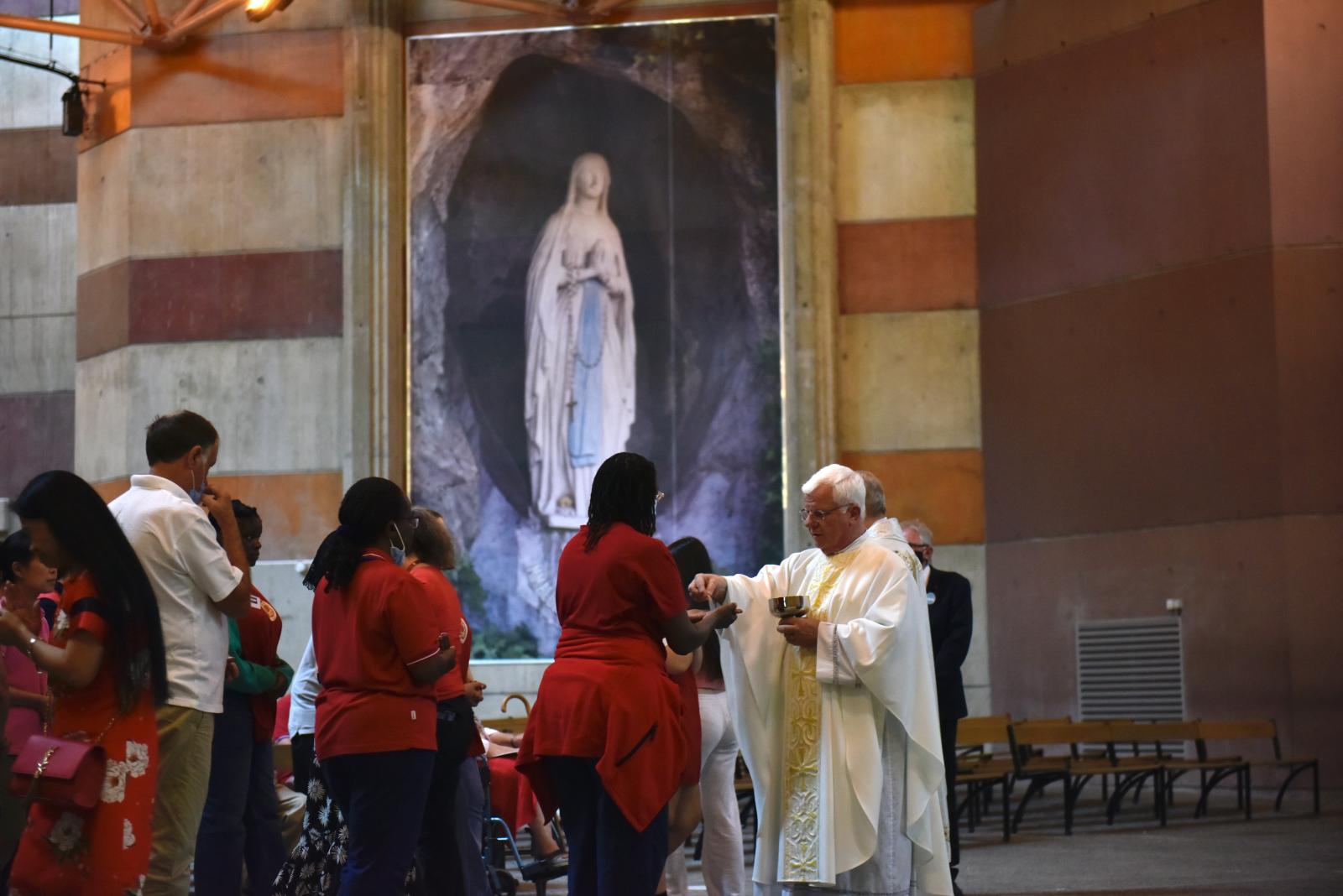 The theme of this year's pilgrimage is 'Go tell the Priests...' These words are taken from the first part of the request made by Our Lady to Bernadette as she came to know more form the apparitions at the Grotto, listening with patience and reverence. This, Fr Denis says, is a call to, 'at the end of this week, return to our respective parishes, with the message of Lourdes and indeed, encourage others to come.'
The first pilgrimage event in the evening, was a special Mass in Côté Grotte for early arrivals, celebrated by Bishop Nicholas Hudson.
In his homily, he spoke of how, in Lourdes, 'we're drawn inexorably to the cave of Massabielle, the cave of the apparitions.' The centrality of this cave to the message of Lourdes is mirrored by other sites of pilgrimage, where 'as pilgrims, we love to touch the rock of these places, be it in Bethlehem or Jerusalem or here in Lourdes'.
'As we do so, we tell ourselves, to think, this rock witnessed these very moments. We're in communion with those who touched these places before us; Mary and Joseph in Bethlehem, Bernadette here in Lourdes, Mary of Magdala in the Holy Sepulchure.'
Bishop Nicholas explains that prayer becomes easier in these places, that, we 'need only close your eyes and you can imagine Mary and Joseph kneeling in wonder at their newborn, Bernadette kneeling at the cave entrance, Mary of Magdala kneeling outside the tomb and weeping.'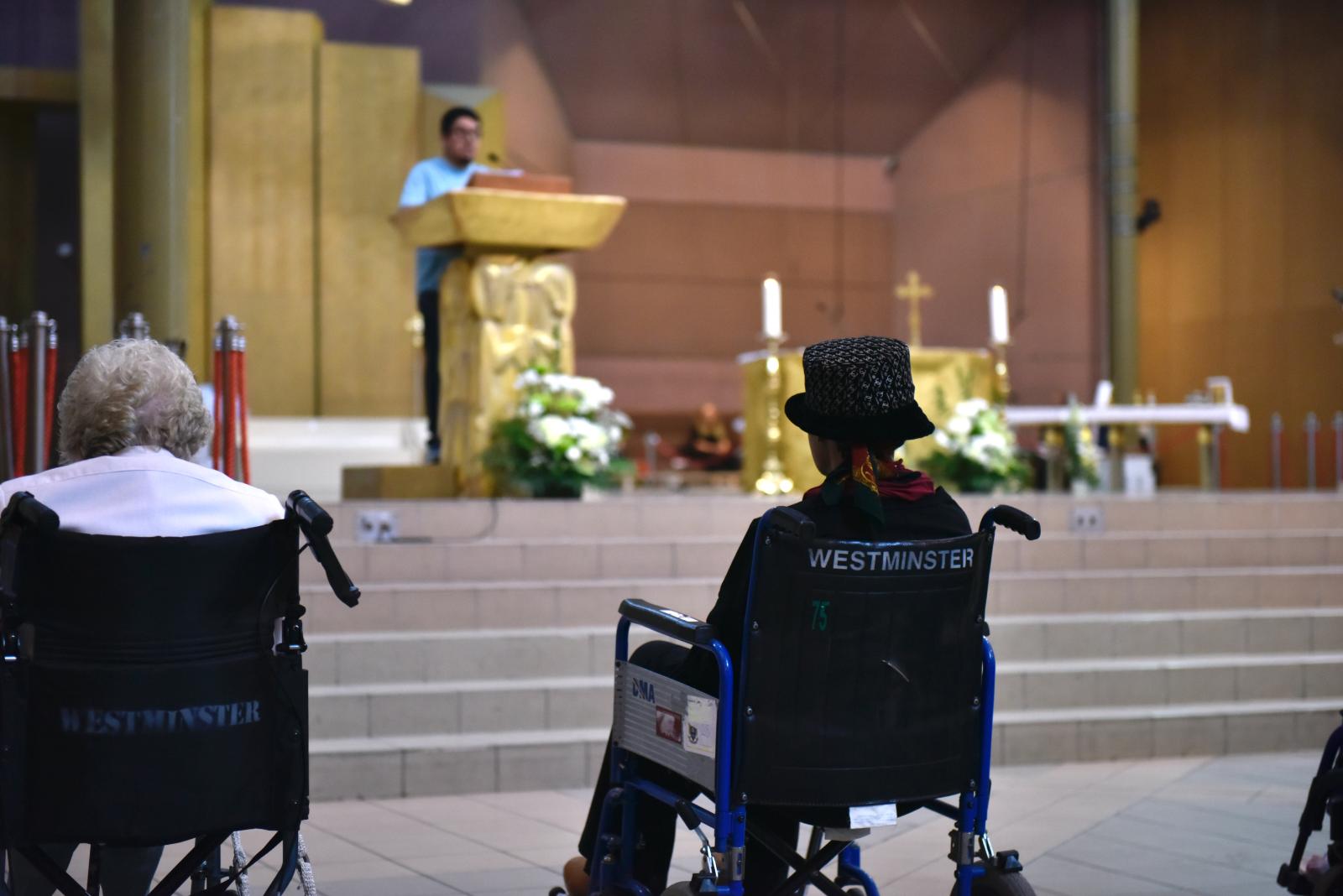 Using the example of St Mary of Magdala, whose feast it was, Bishop Nicholas shared that one of his brothers tells him, 'when he struggles to concentrate at the moment of receiving Holy Communion, he recalls to himself, this scene. He imagines himself approaching the cave like Mary, waits to hear the Lord call his name and ask him, '"Lord is it really you?"
'You might have to try it for yourself at the moment of receiving communion here, or when you make your way to the cave later, as I'm sure you will. Imagine the Lord calls you by your name and what you'd like to say to him.'
Keep up with photos, videos and stories from the pilgrimage by visiting our Lourdes Pilgrimage page or following us on social media. Find all the photos from the pilgrimage here, updated each day.