'REJOICE JERUSALEM', our reader exclaimed loudly, at the start of the first reading at Mass today, 'be glad for her; all you who love her!'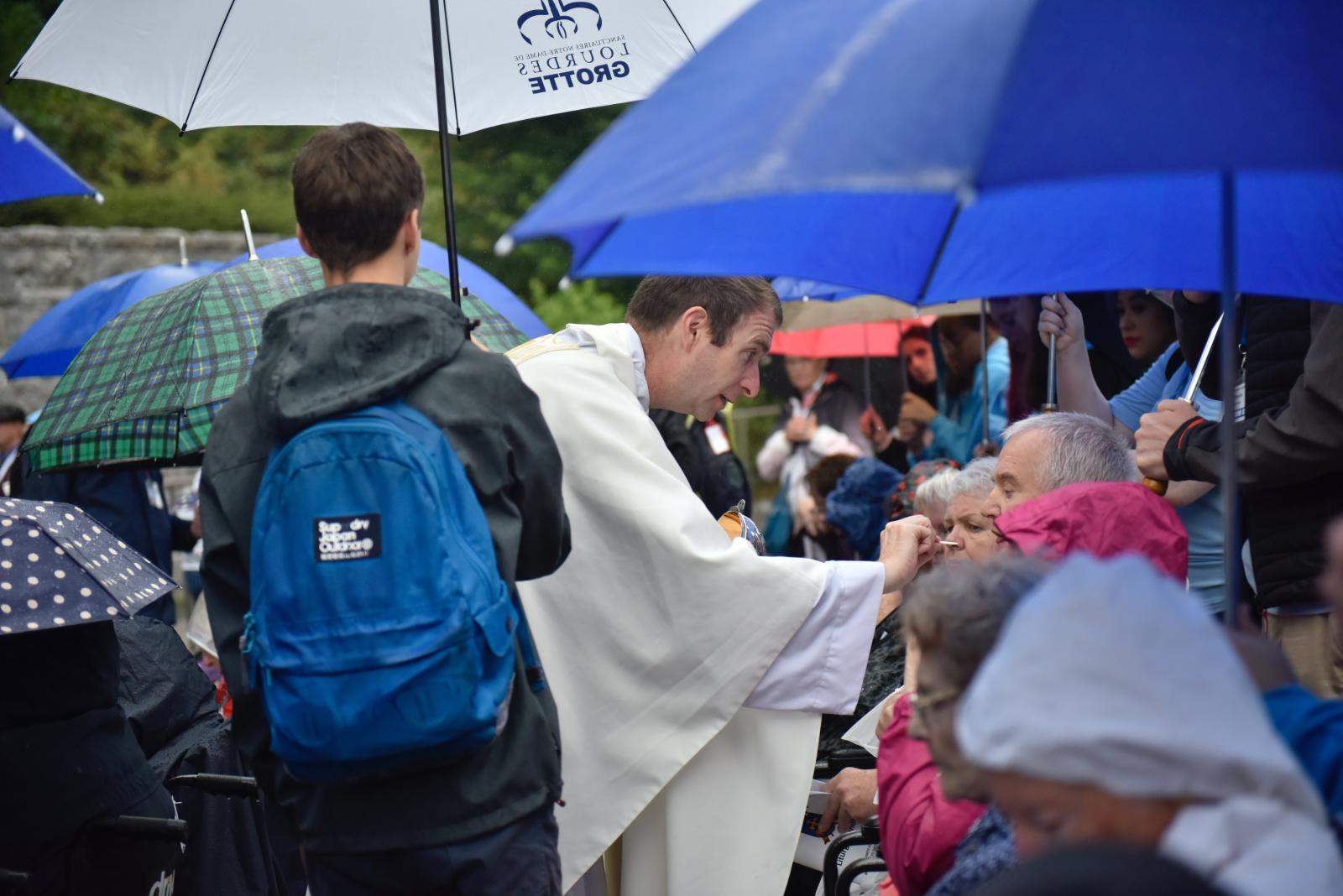 It was an early start this morning, with pilgrims from Westminster and Brentwood Dioceses coming together for Mass in the Grotto. Cardinal Vincent celebrated, with Bishop Alan Williams preaching. It was a cold and wet morning, with umbrellas and macs everywhere, but it failed to distract us. The Grotto was filled with pilgrims, standing or sitting, and priests and bishops from both dioceses surrounding the altar, all come to celebrate on this feast of Ss Joachim and Anne, the parents of Our Lady and grandparents of Jesus. There was enthusiastic participation in the liturgy and hymns, which echoed that exhortation from Isaiah to rejoice.
In his homily, Bishop Alan preached on the Gospel reading which recounted the story of the wedding feast of Cana, the start of Jesus' public ministry prompted by Mary's words. In this story, he said, we see a mirror with what happened at Lourdes. 'At Cana, the Apostles believed, they became men of faith. Here in Lourdes, Bernadette encountered the Mother of God, the Mother of Jesus, and she's transformed, she learns to believe.'
This transformation is the message of Lourdes, as it is the message of Cana. 'Our faith, our hope, our love will increase if, like Bernadette, if like the Apostles, we simply say yes. It's absolutely guaranteed: find the Mother, find the Son. In the Gospels it's always the same: Find the Mother, find the Son.'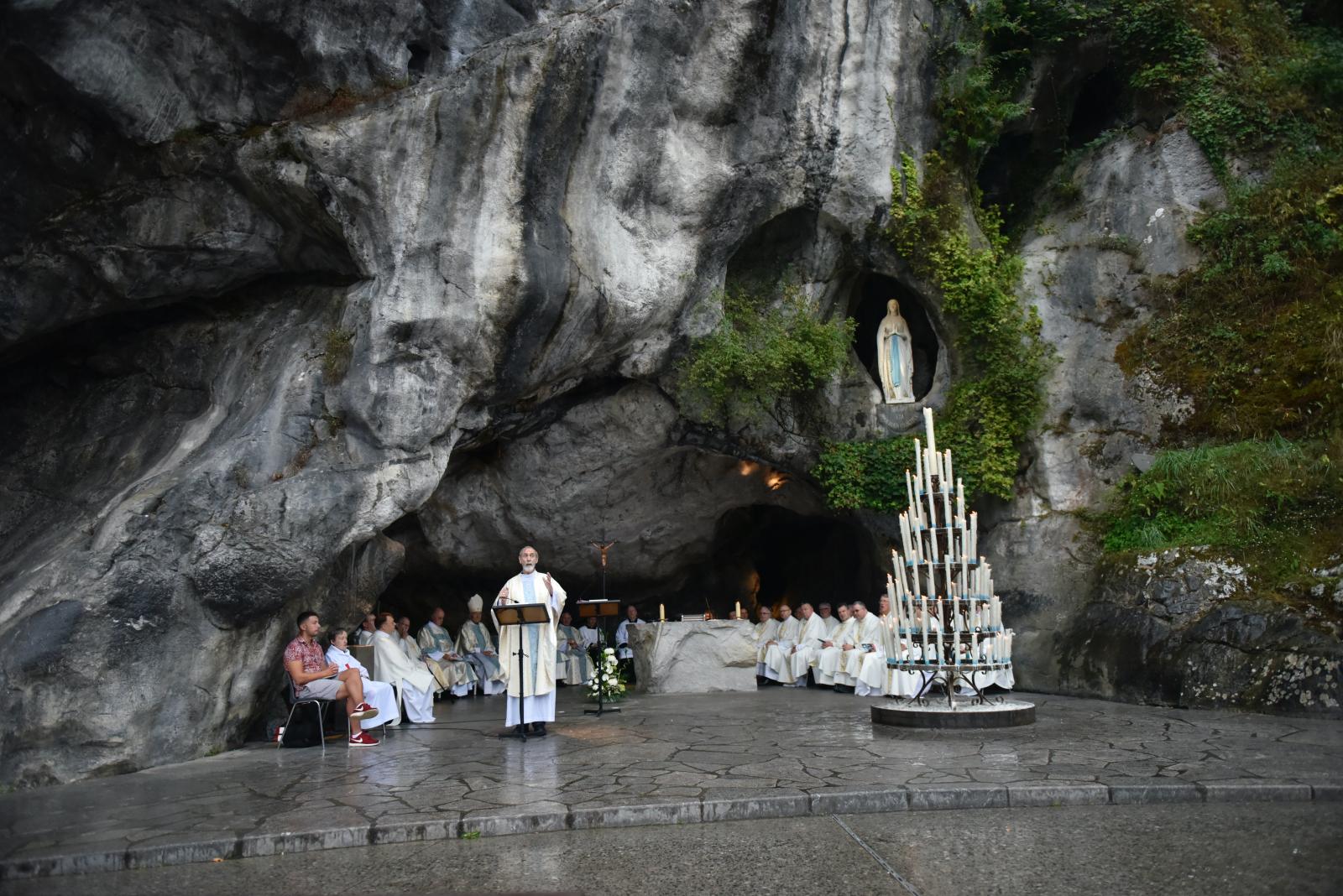 Bishop Alan encouraged all present to find 'space and time for yourself, for the Mother of God in this sacred place, for if you find the Mother, you find the Son. If you find the Son, you find the grace for transformation utterly beyond our wildest dreams, the finest wine.'
After Mass, some pilgrims visited Gavarnie, where the weather had cleared, leaving stunning views of the Pyrenees. Our St Frai pilgrims visited the Abbey Church of St Savin on the banks of the Gartempe river. These were opportunities to reflect and take in the experiences of the past few days, and spend time in contemplative prayer.
The fourth day of the pilgrimage concludes with a Penitential Service in the underground Basilica of St Pope Pius X with Exposition and Adoration of the Blessed Sacrament, during with priests will be available for pilgrims to receive the Sacrament of Reconciliation. After a time of quiet reflection and prayer, the service ends with Benediction.
Keep up with photos, videos and stories from the pilgrimage by visiting our Lourdes Pilgrimage page or following us on social media. Find all the photos from today here.