The first full day of the Diocesan Pilgrimage has been one of an awareness of the centrality of prayer to Lourdes. Our Pilgrims started with the Stations of the Cross, some taking the high route through the hills and others the one on the plains next to the Sanctuary. Wherever they were, there was the same sense of the importance of following in the footsteps of Christ in his final days. A unique aspect to the Lourdes Low Stations is that they don't simply end with the resurrection, but with the Theophany of Christ on the Road to Emmaus.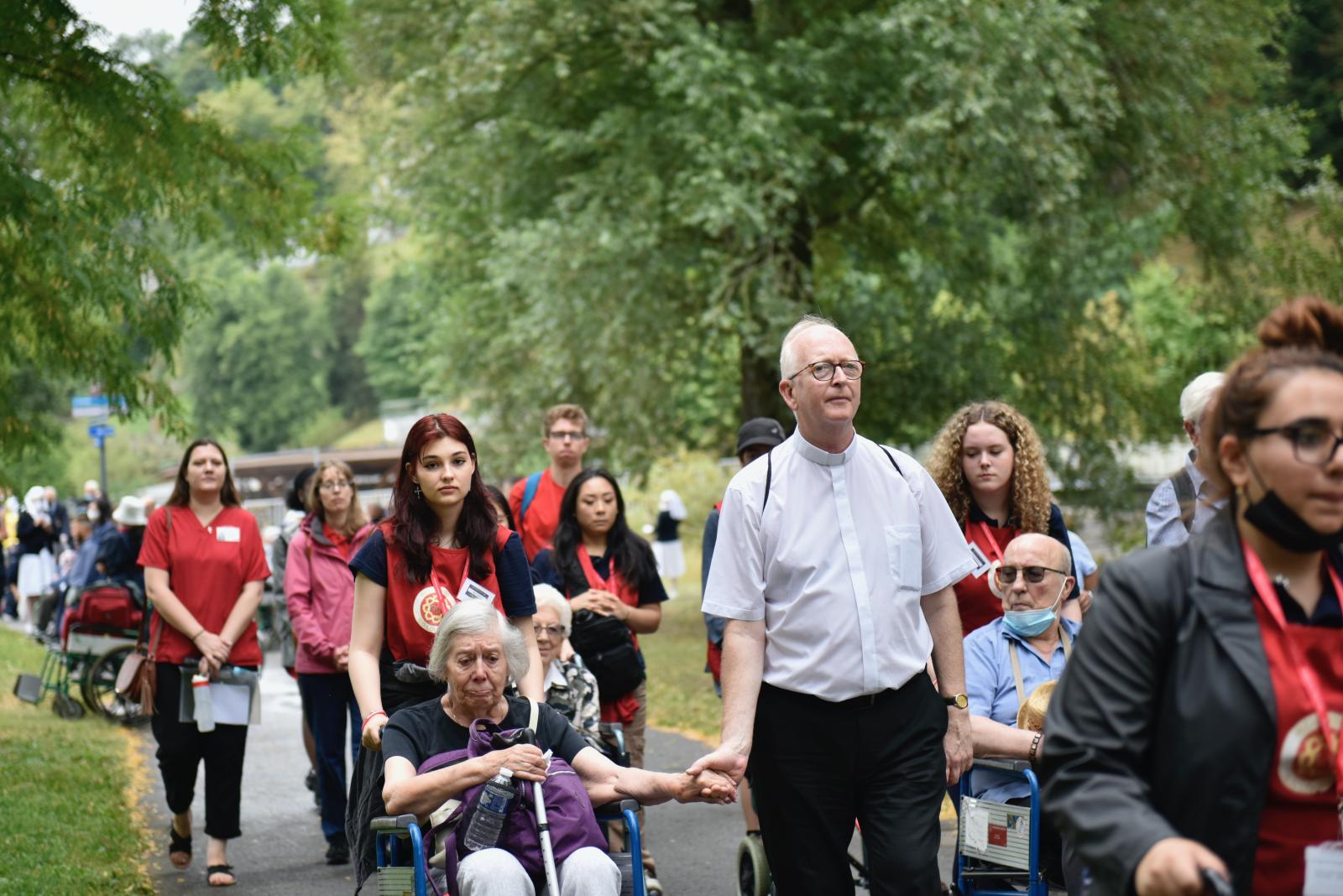 As Pope Benedict XVI explained, 'this road to Emmaus on which we walk can become the way of a purification and maturation of our belief in God. Also today we can enter into dialogue with Jesus, listening to his Word. Today too he breaks bread for us and gives himself as our Bread.'
In that spirit, it seems only right that the next thing on the agenda was the Opening Mass, celebrated by Cardinal Vincent, with all the clergy and pilgrims attending, those who arrived yesterday and today. Beautiful music was provided by the choir, enhancing the sense of unity in purpose shared by all present.
Giving the homily was Bishop Nicholas Hudson, who used the icon of Mary that hangs in Côté Grotte to illustrate her. This icon was Bernadette's choice of the image that most resembled Mary as she appeared to her. The icon, known as Our Lady of Grace, depicts the tenderness of Mary. To Bernadette, Mary seemed very much like a child. As Bishop Nicholas said, 'Our Lady's voice, which she heard for the first time when asked to return for the next fifteen days, she described as 'sweet and delicate'. This icon certainly captures that sweetness; as well as her youth. It also communicates something deeply tender, the way Mary holds Jesus' cheek to her own.''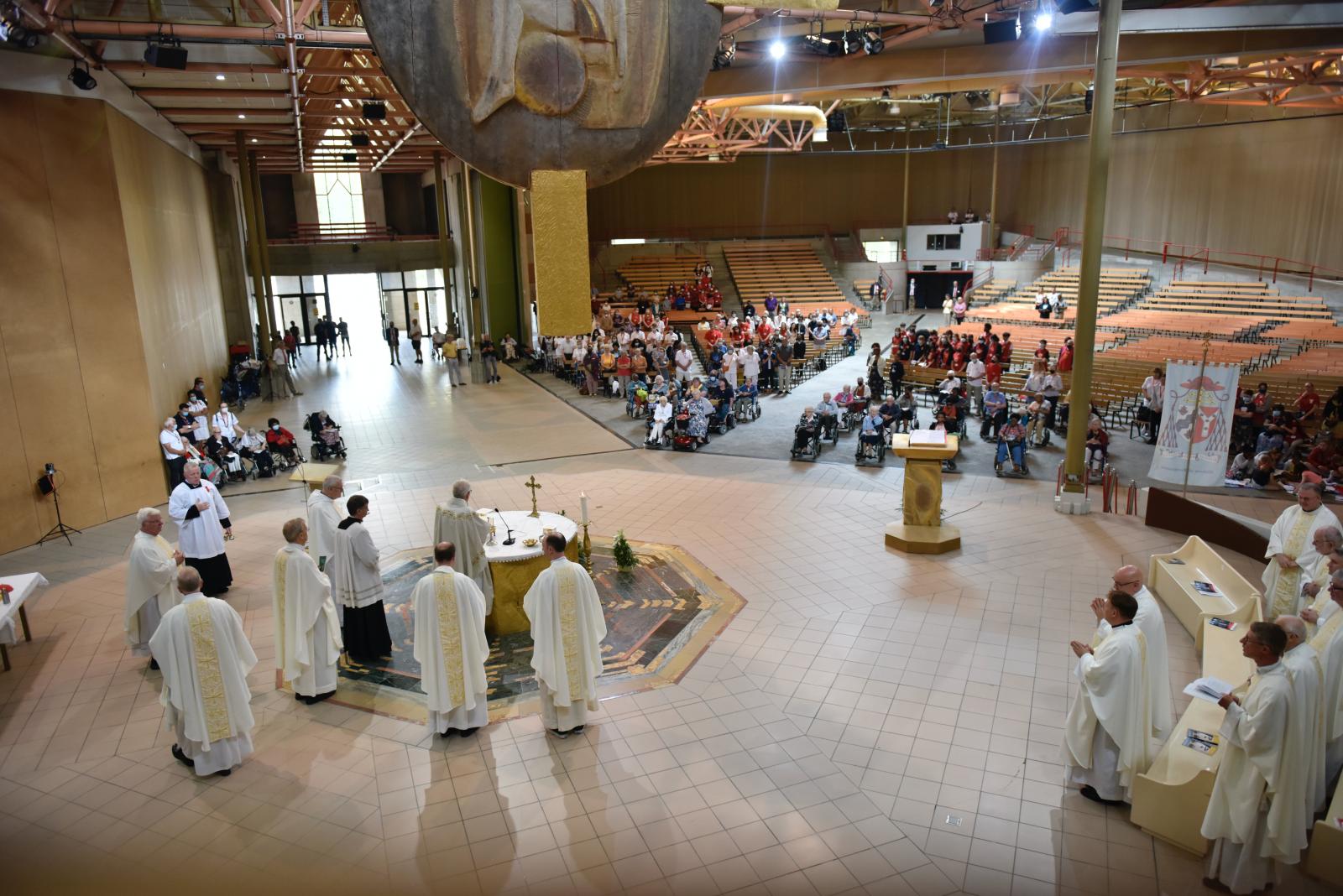 However, if Mary was tender, the readings at Mass reminded us she was also strong. Bishop Nicholas invited us to consider this of her, saying, 'How much more deeply she must have pondered as she watched now the lifeblood drain out of her Son. As she beheld the torn flesh of his face, she must have recalled holding his baby cheek to hers.'
After Mass, Cardinal Vincent recorded a message for the Pilgrims and all who are unable to attend (above). He encouraged all to let their heart be in Lourdes, in the way we come to Mary with our troubles and joys, in the footsteps of St Bernadette and let her bring us closer to the Lord.
Keep up with photos, videos and stories from the pilgrimage by visiting our Lourdes Pilgrimage page or following us on social media. Find all the photos from today here.