By John Lane
Christ the King Catholic Primary School in Islington recently held a celebration to plant an oak tree sapling, a gift from the mother of one of four Ukrainian refugee children currently attending the school.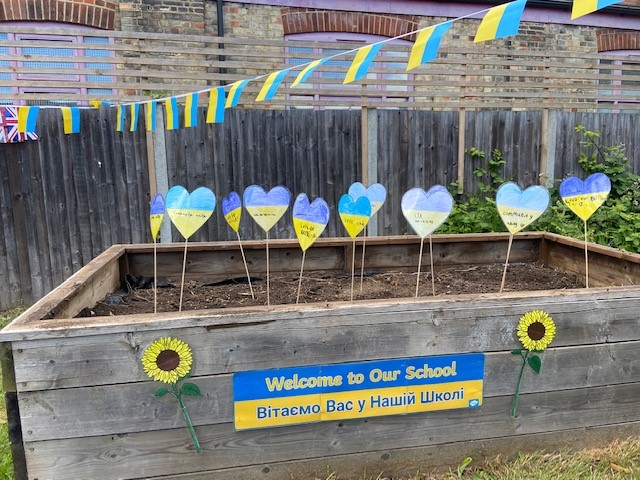 The tree planting idea came about when the mother said that she wanted to give us a gift to thank us for the welcome she and her child had received at Christ the King, and also so that we could remember them after they had gone home.
This was when we thought that we could hold a tree planting celebration to welcome our families, show they are part of our community, and reflect on how the oak tree is a symbol of hope, peace and unity.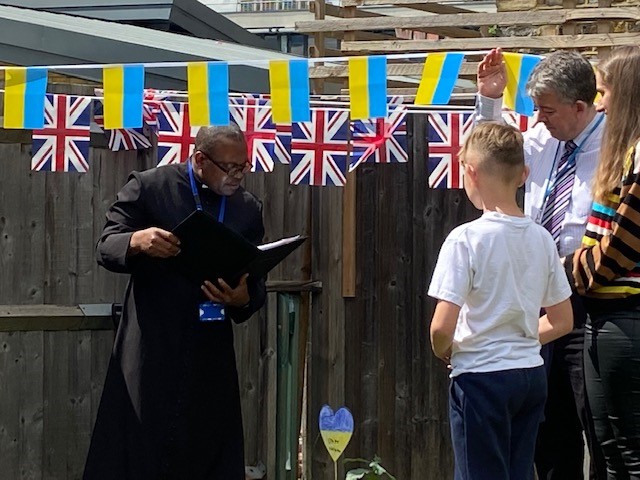 Our Parish Priest, Father Chinedu Udo (pictured, left), read a beautiful blessing of the tree. We prayed and sang together, reciting a prayer for Ukraine in English and Ukrainian.
We were joined by pupils, families and staff, as well as our local MP Jeremy Corbyn, Cllr Michelle Ngongo (Executive Member for Children, Families and Young People at Islington Council) and Anthony Doudle (Islington Council's Education Department).
John Lane is Executive Headteacher of Christ the King and Sacred Heart Catholic Primary Schools.
Main photo: John Lane planting the tree with the assistance of the Ukrainian mother, as two pupils look on. (Photos: Christ the King Catholic Primary School)