On Tuesday 10th May Bishop Paul McAleenan visited St Mary's Catholic School in Bishop's Stortford, to celebrate Mass for the school's 125th anniversary. As the month of May is the month of Mary, the Mass also served to show the school community's devotion to Our Lady as their patron.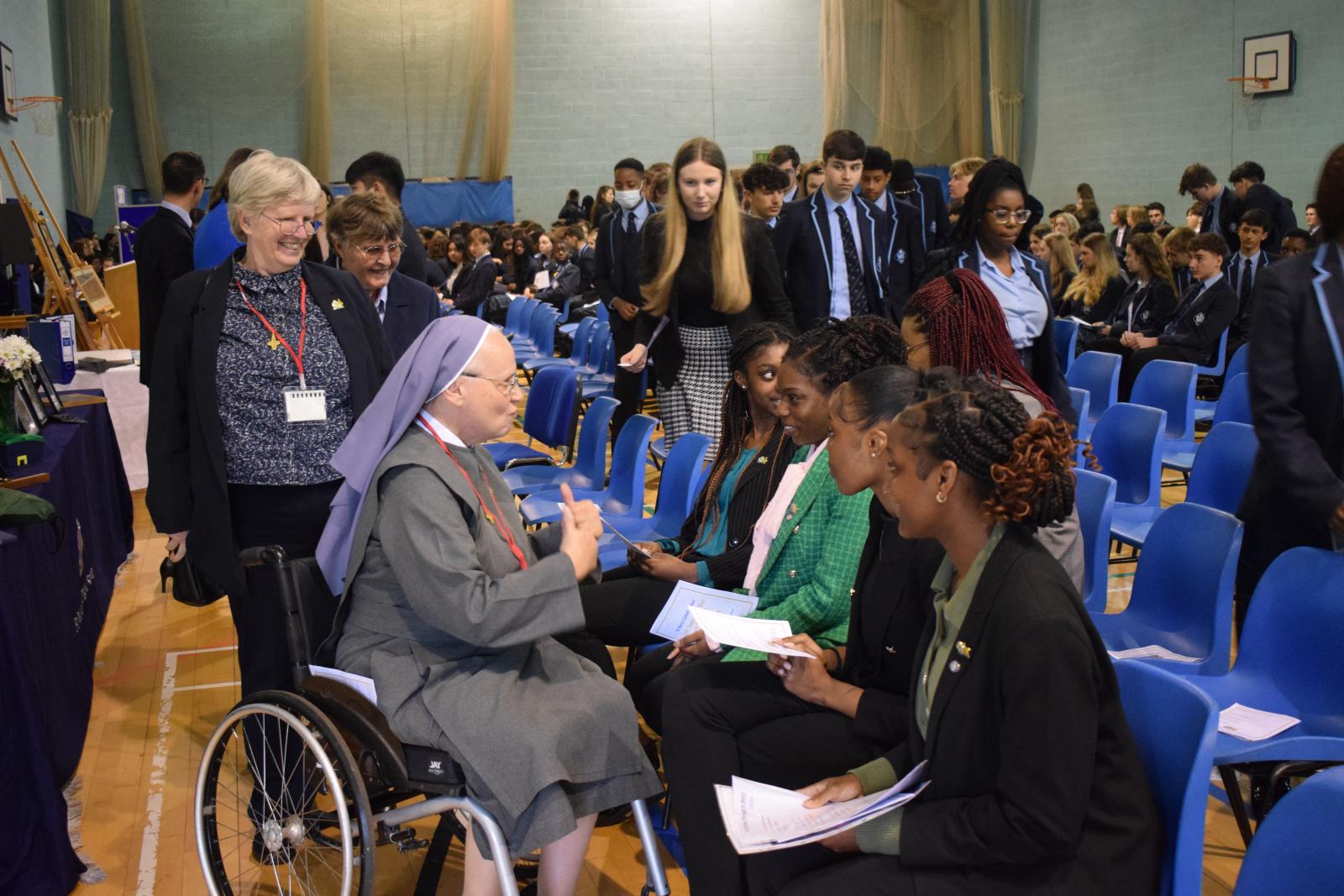 Sr Judith Russi, Sr Moira Meeghan and Sr Sarah Smith, of the Sisters of St Mary of Namur, were present at the celebration. Sr Judith and Sr Sarah had both taught at St Mary's, so it was a homecoming for them and an opportunity for the staff and students to show how the school has grown and changed over the years.
Also joining the anniversary celebrations were Fr John Cunningham, Parish Priest of Our Lady of the Immaculate Conception and St Joseph, Waltham Cross, school governors and directors of the St Francis of Assisi Catholic Academy Trust. A number of students took part in the Mass as altar servers, acolytes (candle bearers), leading the music as members of the choir and orchestra, and taking up the offertory procession. It was a celebration of the rich tapestry of the 125-year history of the school and the great future for current students.
During Mass Bishop Paul commissioned five Year 12 students as Extraordinary Ministers of Holy Communion. They carried out their ministry with dignity and reverence. We pray that they continue to grow in their faith.
In the spirit of the founding sisters, may the school community continue to flourish and grow in love, as together they strive to follow the founding sisters' motto: 'In the simplicity of my heart I have joyfully offered all to God.'