On Sunday 17th October, the parish of St Joan of Arc, Highbury, marked its centenary with a Mass celebrated by Cardinal Vincent Nichols, and concelebrated by Canon Gerard King and a number of priests who have ministered at the parish.
'Regarding the celebration,' Canon Gerard explains, 'I first approached Cardinal Vincent back in 2017 for a date to celebrate our centenary. Initially it was due to happen last October but because of COVID-19 it was postponed for a year.'
'It was a really beautiful celebration attended by hundreds of parishioners,' he added, and made more joyous by gratitude for the end of the dark days of the pandemic.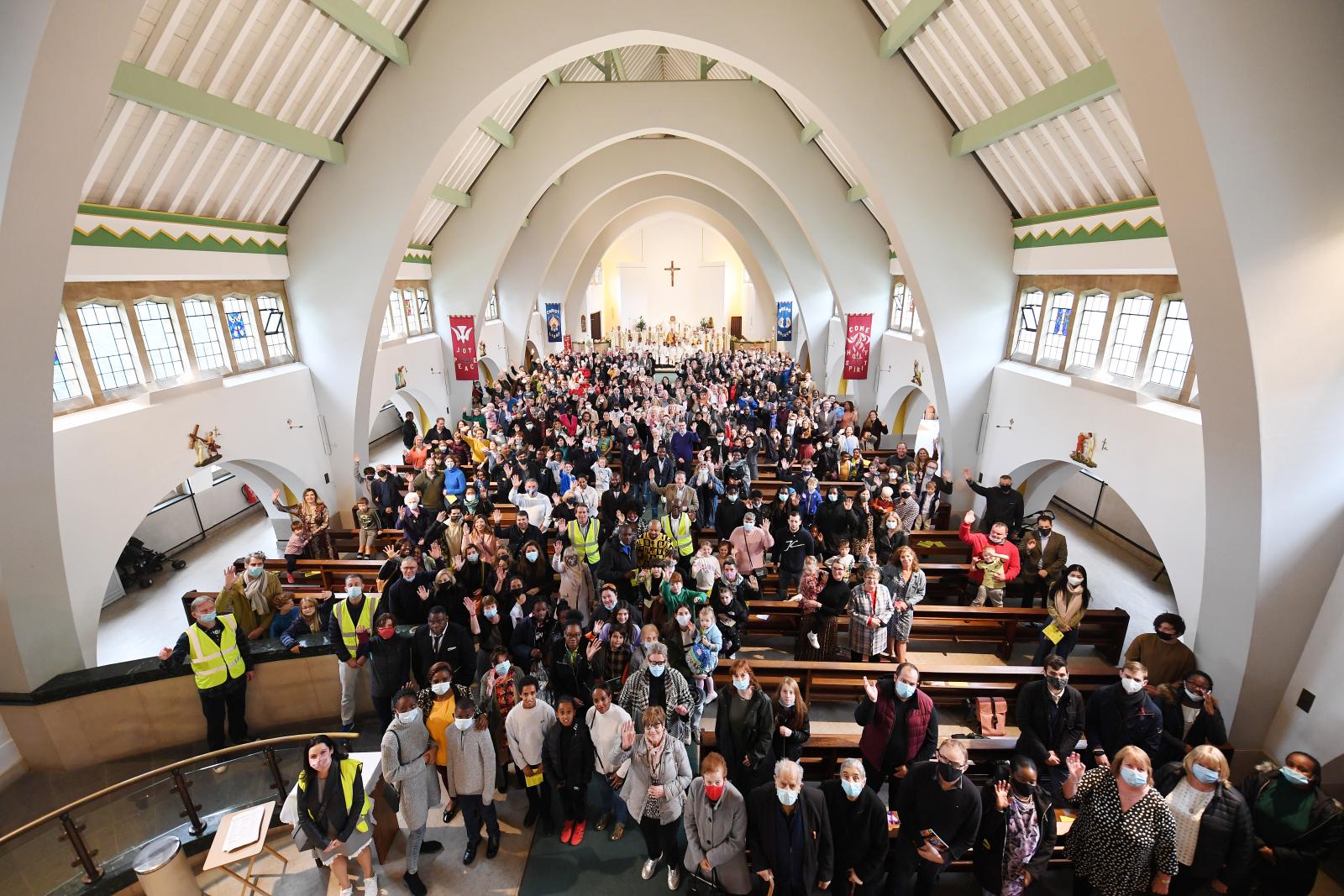 Parishioners and guests at the centenary Mass
The church is believed to be the first in the world to be dedicated to St Joan of Arc, who was canonised in 1920, the same year as the original, 'temporary' church was built. The current church, built to accommodate the growing Catholic population in the area, was completed in 1962, and an opening Mass celebrated on 23rd September of that year.
Distinguished guests joining parishioners at the celebration included Councillor Troy Gallagher, The Worshipful the Mayor of Islington; Cllr Una O'Halloran, the Mayor's Consort; Michael Messinger, Representative Deputy Lieutenant for the Borough of Islington; and former Prime Minister Tony Blair and his wife Cherie Blair. Sophie De Souza, who designed and made a centenary stained-glass window for the church, was also invited.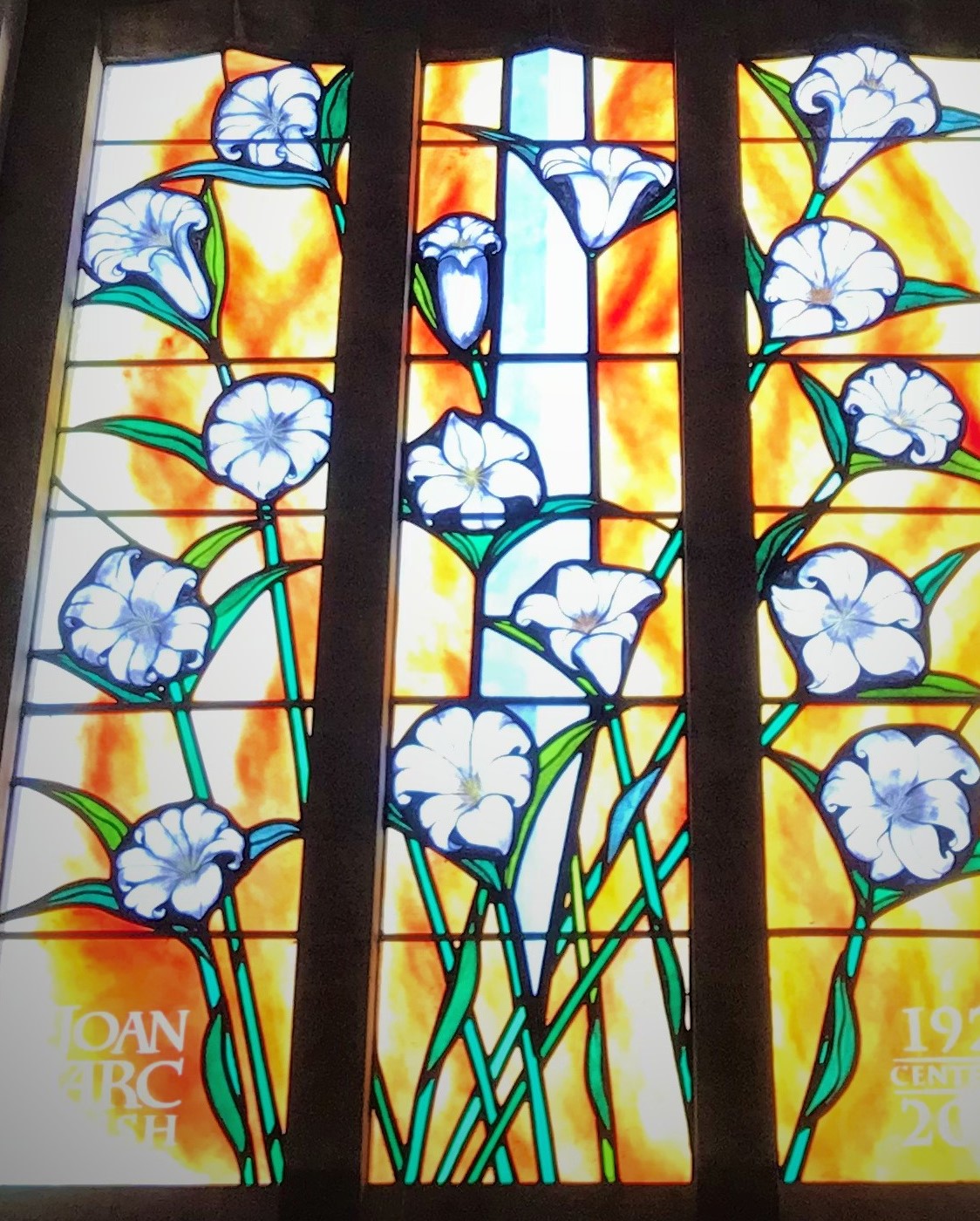 Detail of stained glass window by Sophie De Souza
Perhaps most remarkable were the guests from Scotland with a special link to the history of the parish. Canon Gerard explains: 'During the summer I visited the grave up in Scotland of Fr James McCarroll, our first Parish Priest, who served from 1920 to 1952. While there I made a short video which I sent to my parishioners and which was forwarded to one of Fr McCarroll's family. As a result, 14 members of Fr McCarroll's family came from Scotland for the Centenary Mass!'
Firmly rooted in the community, the parish continues to be a sign of Catholic witness and a beacon of hope, providing a warm welcome to all and practical assistance to those who are in need.
Main photo: Canon Gerard King welcoming the congregation
Photos: Stuart McFarlane