HRH Prince Charles visited the Church of the Holy Family, Acton West, on Tuesday 9 December 2014 and gave an impassioned plea on behalf of the persecuted Church in Iraq. The Prince was visiting the Chaldean Catholics resident at Acton West, the home of the Chaldean chaplaincy in London.
The event was hosted by Aid to the Church in Need UK, a charity which supports the Catholic faithful and other Christians where they are persecuted, oppressed or in pastoral need.
In his speech, the Prince described how he felt 'extraordinarily inadequate in trying to express how much I feel for what all of you are forced to go through.' As Christmas approaches, he wanted the assembled to know that 'my heart goes out to all Christians who are being persecuted on account of their faith' and referenced his own work in appealing for greater understanding between people of different faiths. He expressed his distress at the images of violence and persecution coming out of Iraq in the last few months which was bringing a grief 'quite unimaginable' to the Chaldean community.
The Prince also warned of the 'serious danger' of 'descending into the dark ages of public executions' following recent videos posted on the Internet of IS militants killing British and American hostages.
He concluded by thanking God for their 'astonishing courage, faithfulness and perseverance' and reminded the congregation that they could be encouraged by the example of St Paul's steadfastness in faith as he was a persecutor and then became persecuted on account of his conversion to Christianity.
The Archbishop of Basra, Habib Jajou, had come from Iraq to meet The Prince. He said afterwards: 'We have to express our thanksgiving to him for the solidarity he has shown for our situation.'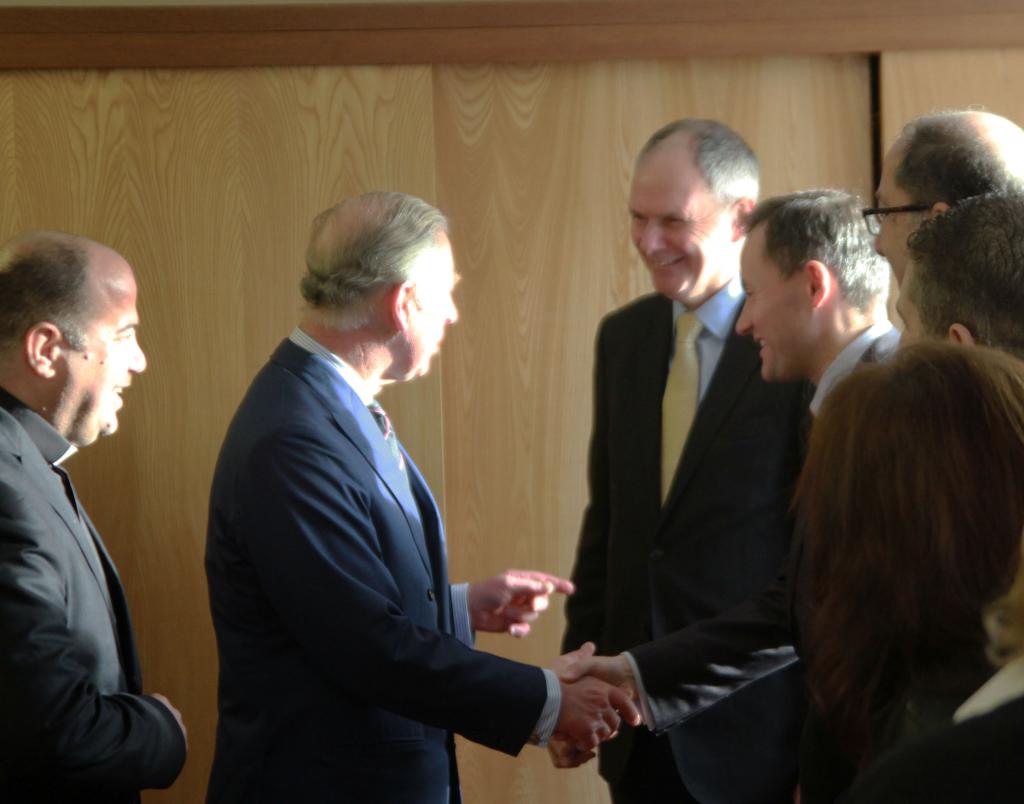 The Prince met members of Chaldean community following the Mass, some of them with first-hand experience of persecution in their homeland. The Chaldean choir sang in Aramaic, and addresses were given by Fr Nadheer Dako, parish priest of the Chaldean Catholic mission in London, and Archbishop Habib Jajou of Basra, who read a letter from Patriarch Louis Sako, calling for a safe haven for minorities in northern Iraq. John Pontifex, ACN's head of press, also spoke about his recent experience in Iraq where he visited emergency displacement camps in Kurdistan, northern Iraq, where 120,000 people had fled to after a spate of attacks in the summer carried out by Islamic State.
To read the Prince's address in full, click HERE.