In 1866 Cardinal Herbert Vaughan, the third Archbishop of Westminster purchased a beautiful 18th century house in the quiet village of Mill Hill in North London. He took up residence there with one student and in effect, the Mill Hill Missionaries, St Joseph's Missionary Society was born.
As the number of students grew the need for a bigger college was fulfilled by the building of St Joseph's College a few fields across from Holcombe House. In March 1871 the new St Joseph's College was opened with a community of 34.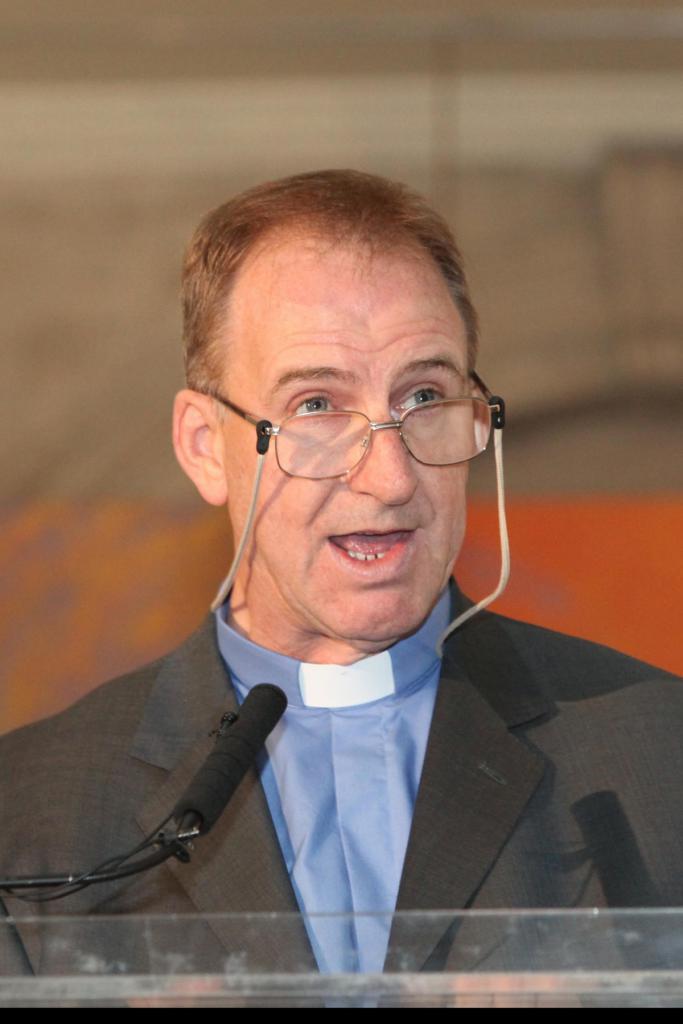 The college grew from strength to strength becoming not only a local landmark with its impressive façade and its commanding tower topped by a huge statue of St Joseph, but a focal point of the local church's zeal for what we called then, foreign mission, the movement of missionaries from the old northern churches of Europe to the mission lands of the south in Africa and Asia. This continued, I imagine, with the feeling that it would never end.
The massive social, cultural, economic and accompanying ecclesial changes in the 1960s and 1970s precipitated a radical change in our own Mill Hill Society.
At the 1988 Chapter, with representatives from all over the Mill Hill world present, a decision was taken to recruit Mill Hill Missionaries from Africa and Asia, our former mission areas, now flourishing with well-established churches planted and grown by Mill Hill Missionaries.
The Mill Hill Society now have formation centres in Cameroon, East Africa, Philippines and India. Our Vocation Directors bring news of growing interest in young people discerning God's call to follow the missionary way of life.
All this clearly indicates where the future will be and where further significant changes will occur. Where change abounds, flexibility must abound more.
For the first time in our history as a Society we welcomed wholeheartedly members from Africa and Asia onto the General Council of our Mill Hill Society. A clear shift from the origins of our Mill Hill Society. Fr Andrew Mukulu from Uganda working as a Missionary in Cameroon and Fr Jimmy Lindero from The Philippines working as a missionary in Pakistan were both recently elected to the General Council. We rejoice.
On 19 March 2016, the Mill Hill Missionaries will celebrate 150 years of our foundation with a thanksgiving Mass at Westminster Cathedral.
The future is in God's hands. The Spirit will show us the way forward and hopefully we will be able to respond with enthusiasm. In the meantime we continue to do what we do best: Mission. Our long and impressive record of doing mission throughout the world including what we are doing in this country will inspire, inform and guide future generations of missionaries , wherever they come from.
Our Mill Hill charism 'to go to those most in need of God's grace' framed in a rich and colourful tradition begun in 1866 will continue long into the future, by the help of God and with the support of God's people. Our mission points us into the future, where God's greatest blessing is the blessing we are to each other.
Written Fr Michael Corcoran, General Superior of the Mill Hill Missionaries. This article first appeared in the February 2016 edition of the Westminster Record.