This week sees the Feast of St Louis Marie Grignion de Monfort (28 April), who is founder of three Congregations: the Monfort Fathers, the Brothers of St Gabriel and the Sisters of La Sagesse, which he founded with Blessed Marie Louise Trichet in 1703.
I am a Sister of La Sagesse, who are also known as Daughters of Wisdom.
I started my life as a religious sister in Romsey, in Hampshire, where we had our Provincial House, Noviciate and boarding school. That was in 1954. Both my sisters also joined the Congregation, but my brother didn't!
Then there was a second noviciate in Saint Laurent sur Sevre in France, at our Mother House. That lasted for a few months and I felt quite homesick. Christmas Day was terrible!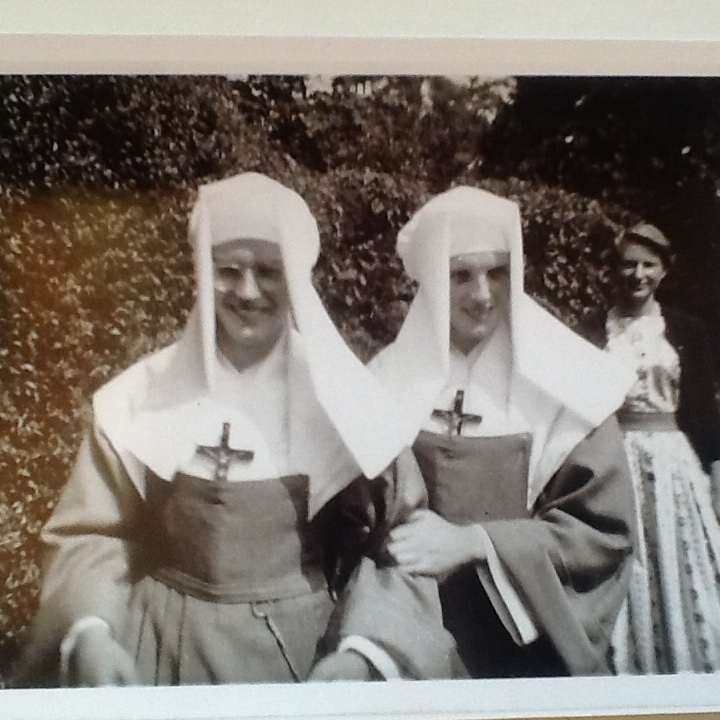 My first appointment was to Liverpool, teaching in Grassendale, and then I went to Newcastle on Tyne where I taught in our boarding school for 16 years. I enjoyed my time there and am still in touch with some of the girls I taught.
The next step was to go to Birkenhead for a year and then to teach in schools in Manchester, so I have quite of collection of football teams to support!
For most of this time, I taught art, technology and religious studies and although I have always enjoyed art most of all.
From Newcastle I often used to drive down to London to bring our Mother Superior to Golders Green and to the big boarding school we had there.
The charism of our Congregation is to educate young people, especially those who have few opportunities. Many sisters have gone abroad to do this. Indeed in the recent earthquake in Haiti, seven of our sisters lost their lives and the entire convent was destroyed, as well as the seminary with a number of seminarians.
Now there are Sisters in our Congregation from all over the world and the Mother House has moved to Rome.
We have our Provincial General Chapter coming up shortly when we will elect a new Provincial Superior. There are not so many of us left in this Province now, but we have a great time when we get together. The meetings take place in Romsey where we recently celebrated our centenary. Our work now is still in helping those in need, not least those with special learning disabilities for whom we have houses in Ireland. In Romsey, too, there is our 'miracle room' in which Our Lady, with the child Jesus in her arms, and along with St Louis Marie, appeared to Sister Gerard who was rapidly approaching her death. She was cured in an instant and this miracle was used in the Cause of the Canonisation of our Founder.
Anyone who would like to know more about us can easily look on our website at www.daughtersofwisdom.org.uk