Each Remembrance Sunday, Westminster Cathedral sees the celebration of a Mass for the fallen combatants of armed conflicts around the world. This year was no different, with members of the armed forces gathering with hundreds of other worshippers to pay tribute to those who have died for the sake of peace.
The Mass was celebrated by Cardinal Vincent who was joined on the altar by Deacon Anthony Curran, Chaplain to RAF Brize Norton, and Deacon David Skillen, Principal RAF Chaplain.
Deacon Anthony gave the homily, in which he spoke about the true nature of the cry 'never again', saying, 'we must remind ourselves of the horror of war, and commit ourselves to breaking the cycle of violence our world continues to be caught up in.'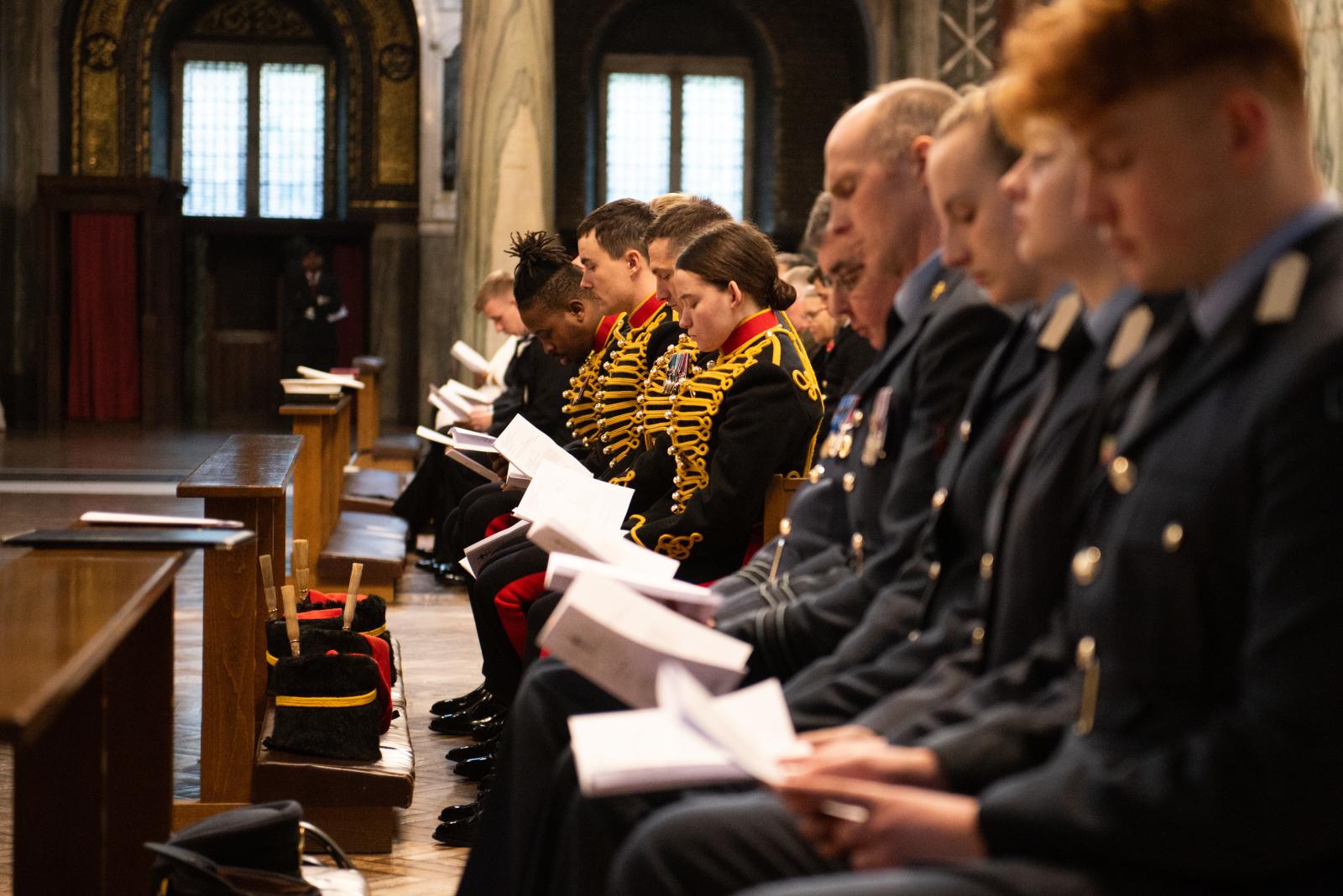 He quoted Henry Allingham, one of the final British veterans of the first world war, who said, 'War's stupid. Nobody wins. You might as well talk first, you have to talk in the end anyway.'
'The sailor, soldier and aviator, above all other people, prays for peace for they must suffer and bear the deepest wounds and scars of war.'
'So, as we approach the altar of Christ's sacrifice for us, let us commend all who have fallen in war to eternal rest and renew our commitment to God's kingdom of peace, on earth as it is in heaven.'
The Mass concluded with two minutes silence, and the last post played by a bugler.