On 28th July, Cardinal Vincent celebrated the Lourdes Pilgrimage Mass at Westminster Cathedral. Usually, this week would see the diocesan pilgrimage to Lourdes, but due to the global pandemic it was not able to go ahead.
Instead, many people came to the Cathedral to celebrate the miraculous appearance of the Virgin Mary to Bernadette over 160 years ago and the special place Lourdes holds in the hearts of all who visit it.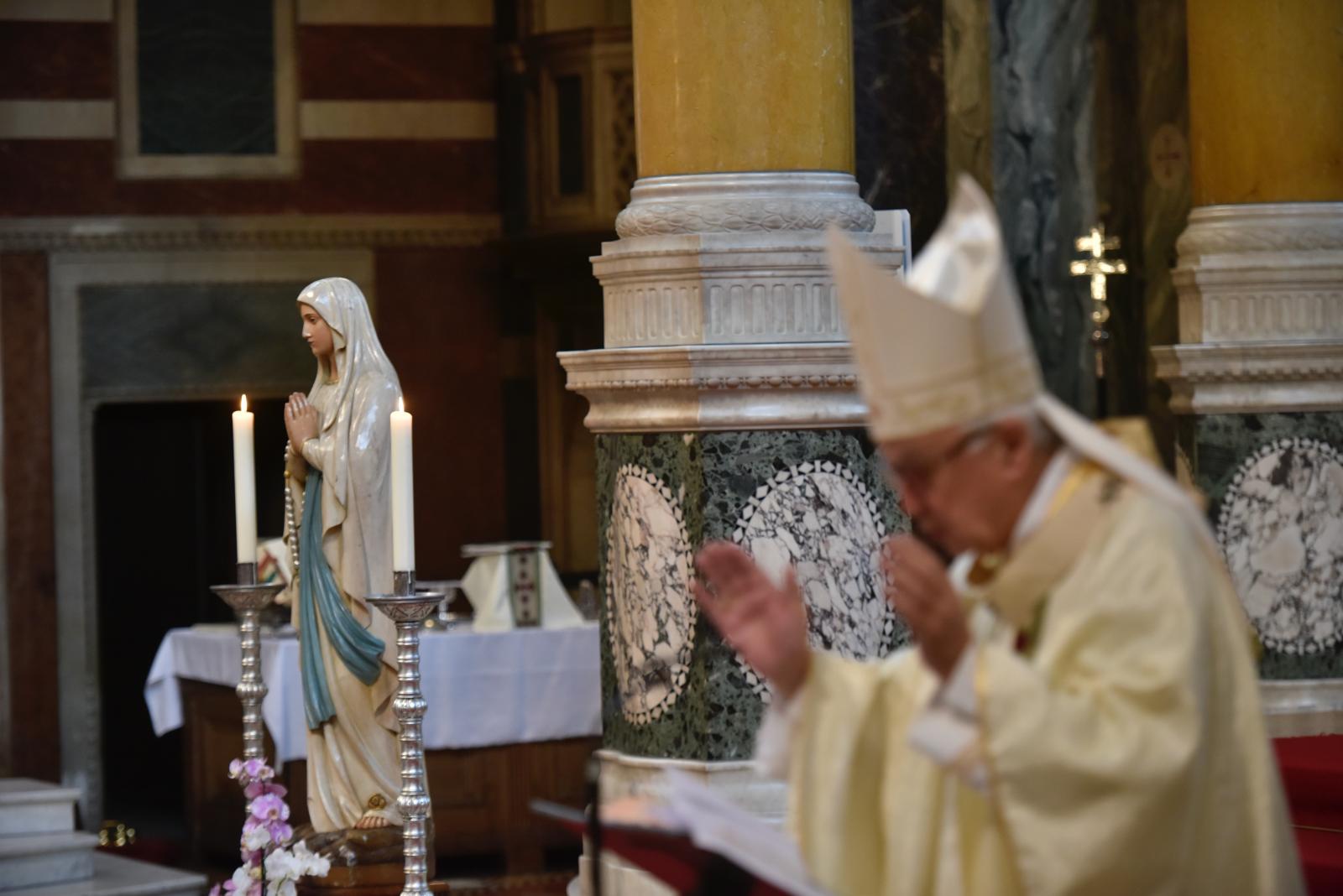 In his welcome, the Cardinal acknowledged that although it would have been good to be together in Lourdes, Mgr Olivier Ribadeau-Dumas, Rector of the Lourdes Shrine, was offering Mass at the same moment for all those who would have been there.
In his homily, Fr Dennis Touw Tempelmans-Plat spoke of the moment that Elizabeth acknowledged Mary as the Mother of the Lord and how together they illuminate God's plan.
This joyful Mass culminated in the singing of the Salve Regina to honour Our Lady.
See more photos here.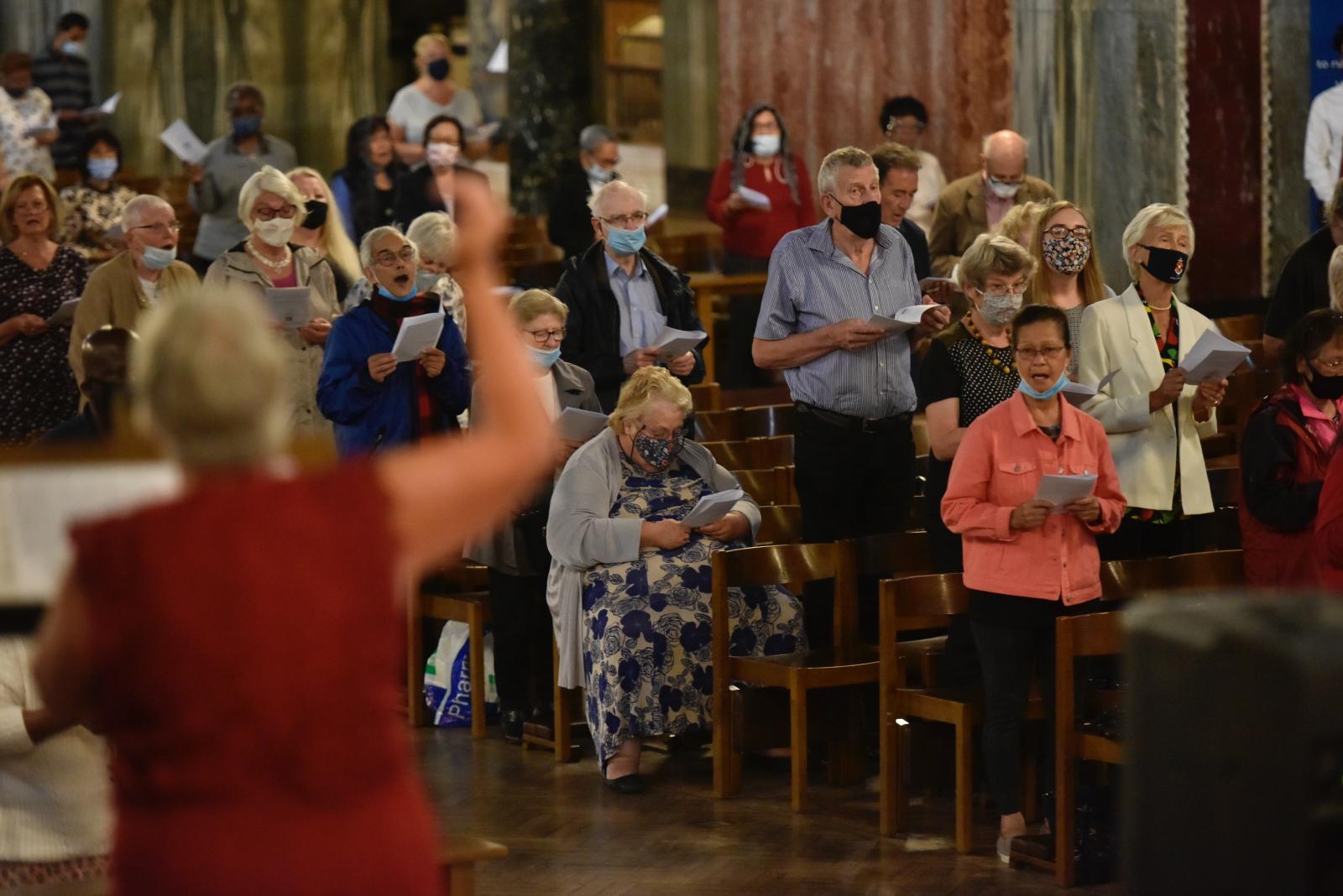 Photos: Diocese of Westminster