By James Coyle, Chair of the Blessed Holy Family Catholic Academy Trust
Over three days in April pupils, staff, and governors from across Catholic schools in Harrow came together for the first time since the lockdown ended.
The events gave schools the opportunity to pause and reflect on current practice and plan for the future, it was also the first time that the communities that make up the Blessed Holy Family Catholic Academy Trust were able to share and celebrate the good practice that takes place in its schools since its formation in May 2019.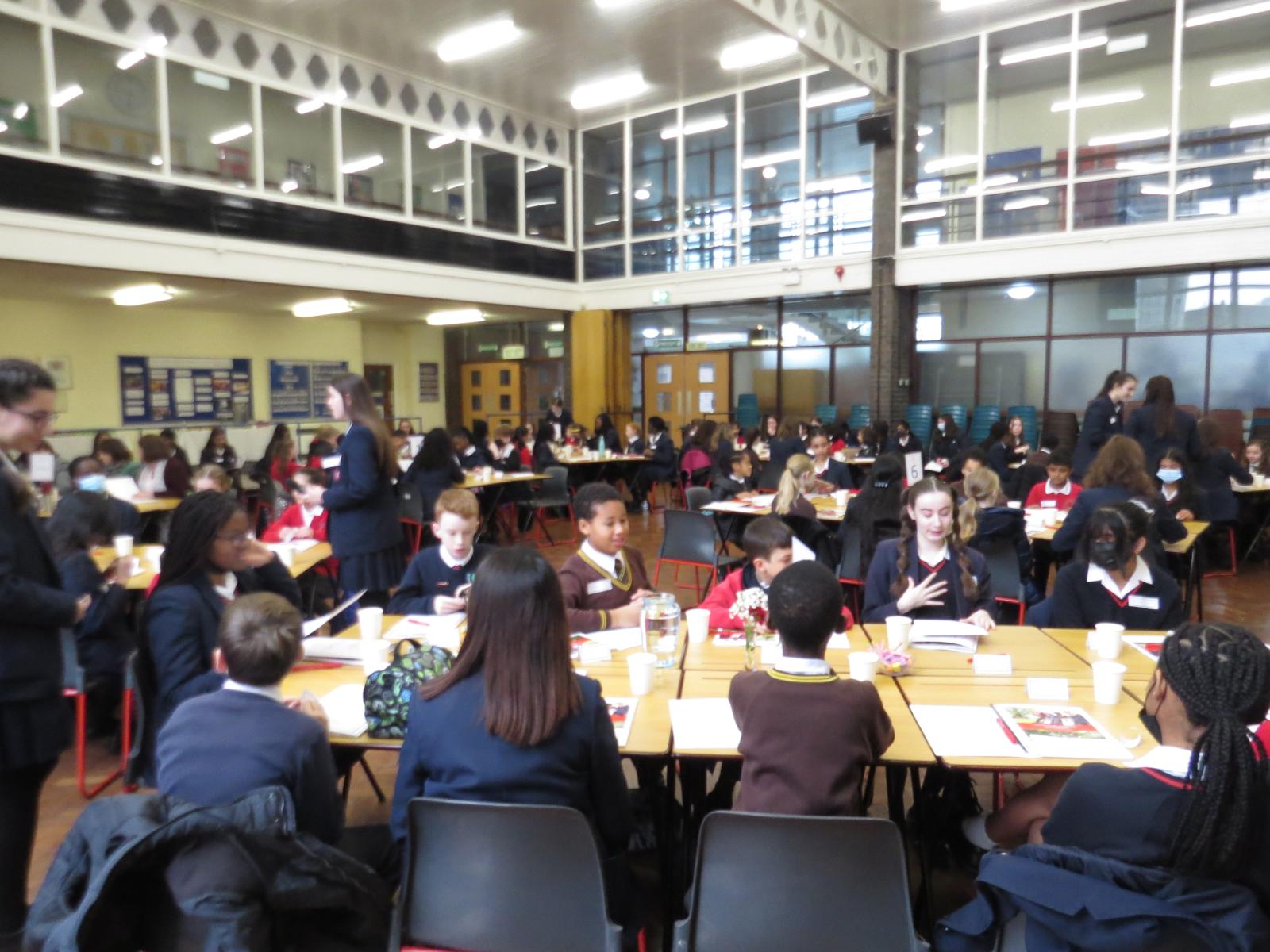 All the schools were mindful of the work that is needed to equip pupils with the language to articulate the building blocks of their learning and make future links. It is reflected in the positive climate for learning in all classrooms where pupils feel safe and secure in their learning and therefore trust their teachers.
This area of developing pupil's ownership of their learning was the rationale for a pupil led learning conference. It reflected the Catholic mission of empowering pupils to develop their God given talents and striving for excellence.
A Trust-wide staff training day involved all staff from across the Trust schools. The initial focus was given in a key note address on unconscious bias in schools led by Orlene Badu. This is a challenging area to address but of major significance in addressing the needs of the community of pupils served.
In order to focus on curriculum continuity and progression all cross-phase subject teams met to discuss curriculum statements and to look at shared learning and how to challenge pupils at different points of transition. The focus was to further develop an understanding of prior learning and the knowledge and skills that need to be secure in order to support future learning.
In addition to teaching staff this was an opportunity to bring together support teams across the schools to share and develop best practice. The day ended with the opportunity to reflect on the trusts shared mission with a special celebration of Mass at St Joseph's Church.
Building upon bringing pupils and staff together for shared learning experiences it was a positive step forward to have a leadership conference for Governors and senior leaders from across the Trust.
This also provided the opportunity to invite colleagues from the wider family of Catholic schools.
The keynote address, Leadership Ideals for the 21st Century: Servant and Christ-Centred Leadership, was given by Professor John Lydon. Tracey Brosnan, Headteacher of St Raphael's Primary School and Ben Cassidy, Chair of Governors spoke about their recent experience of celebrating our schools: Inspections under the new Ofsted Framework. Finally, consideration was given by Geraldine Higgins, the Trust CEO, to Celebrating our schools: Preparing for the new Section 48 Inspection
These events mark an initial series of educational days which will be repeated in coming years to better reflect and share current best practice in catholic education across a family of schools serving pupils from 3 to 18yrs.
Photos: Blessed Holy Family Catholic Academy Trust