On Sunday 24th October 2021, St Francis de Sales, Hampton Hill and Upper Teddington, marked its centenary with a Mass celebrated by Cardinal Vincent, together with Parish Priest Fr Wojciech Stachyra SChr and a number of priests from neighbouring parishes.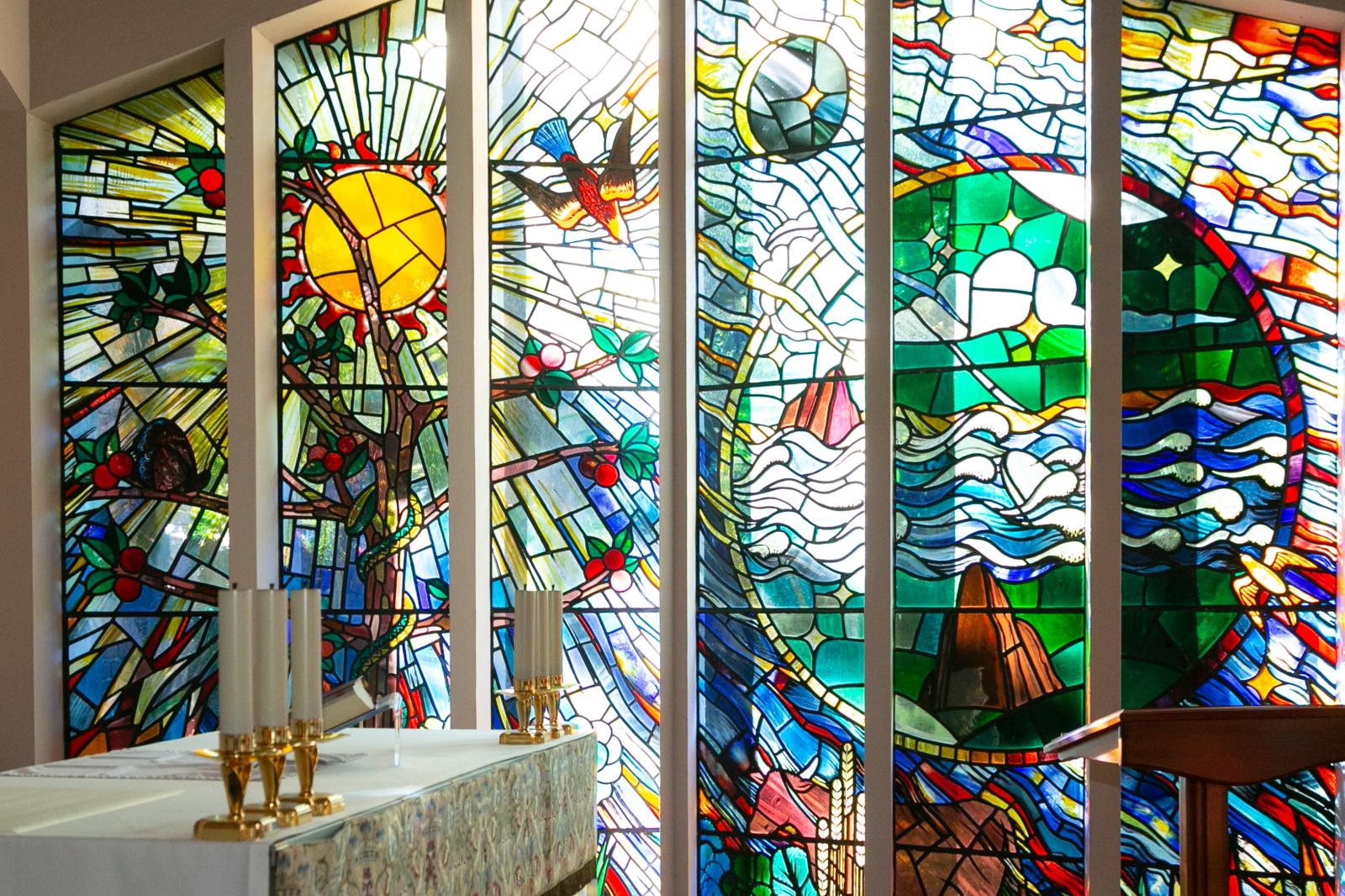 Although the actual centenary fell a year earlier, celebrations were placed on hold due to the Covid pandemic. In welcoming Cardinal Vincent Fr Wojciech observed that it was one of the three major world events that had to be carried over into 2021, the others being the Olympics and Euro2020.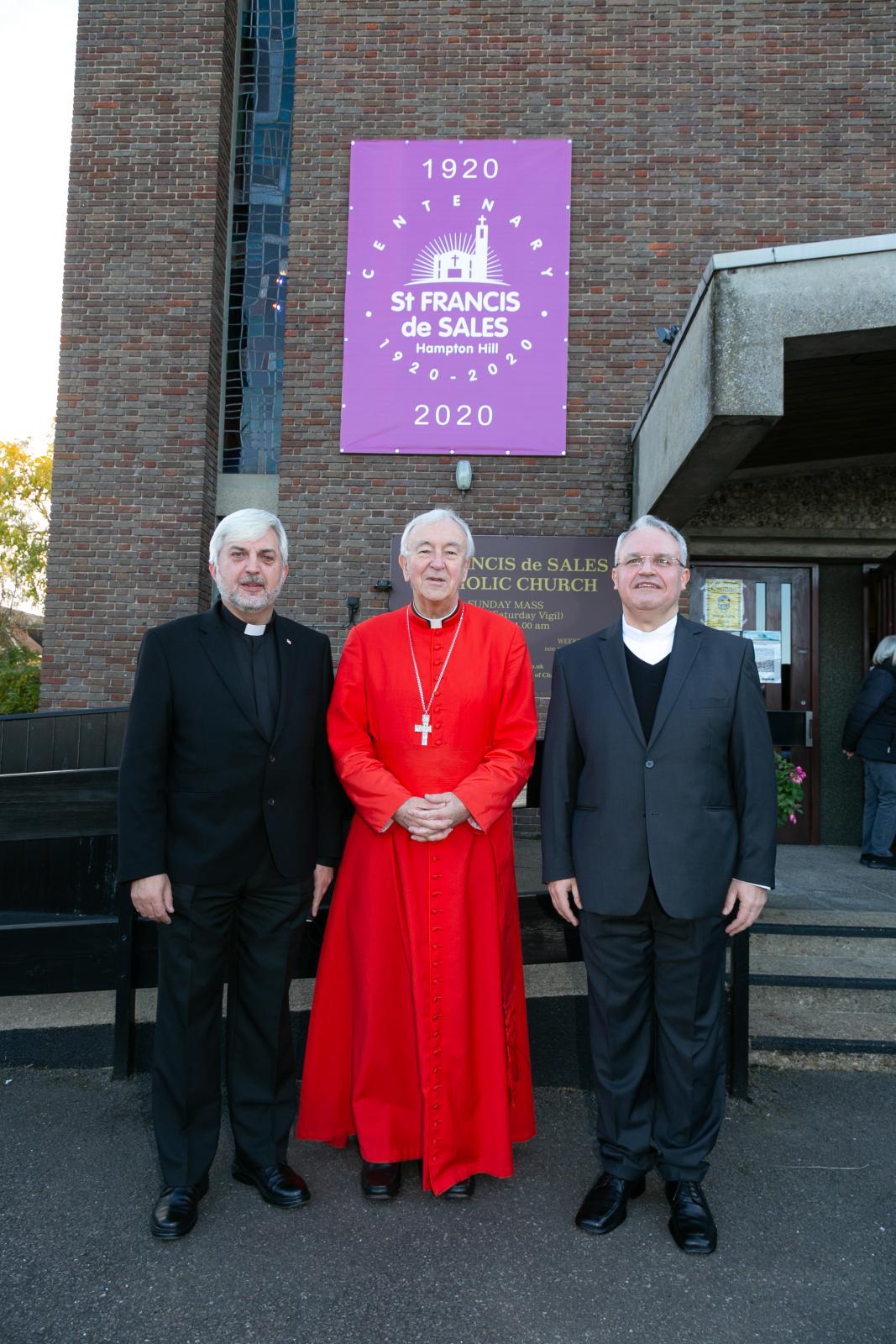 The anniversary of the founding of the parish on 24th October also coincided with the founding of the order of the Missionaries of St Francis de Sales, whose priests served the parish for many years. The Fransalians have now been replaced by the missionary order of the Society of Christ for Polish Migrants whose Father Provincial, Fr Wojciech Rożdżeński SChr, also concelebrated the Mass. The Fransalians were represented by Fr Jean Patrice Coulon who was ordained in St Francis de Sales Church in 2007.
In thanking the Cardinal for his patience in waiting a whole year to celebrate this Mass, the chairman of the Pastoral Parish Council, Peter Stuart, observed that the celebration was a particularly joyful occasion because it also marked the return in large numbers of parishioners to the church following the months of lockdown and restrictions.
Photos: Tamra Cave