Cardinal Vincent thanked students of diocesan secondary schools for their contributions to the Catholic Children's Society's Crisis Fund at a special Mass on 18 March at the Cathedral.
The Crisis Fund is an emergency fund now in its second year which provides one-off grants to support families in urgent need of help or facing a crisis for whom a relatively small amount of funding can make a big difference.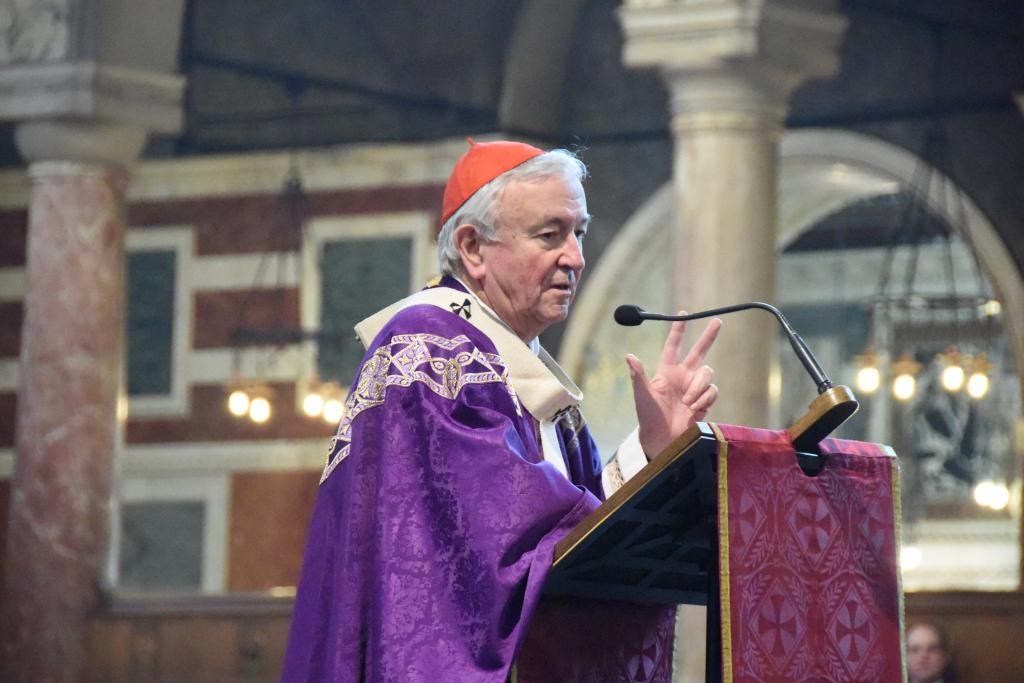 Reflecting on the parable of the Good Samaritan, Cardinal Vincent asked the students in the congregation 'who is my social neighbour?' commenting on social media and how young people interact with one another online as well as offline. He went on to speak about the five characters in the Bible passage and asked the young people if they saw character traits of themselves in any of the characters. He asked the students if they take silly risks like the man who decided to walk the dangerous road from Jerusalem to Jericho alone, if, like the priest in the story, we find good reasons to not help others because it will put us out of the way or if like the Samaritan we are 'surprising good neighbours in our time'.
Rosemary Keenan, CEO of the Society, thanked all those present for their ongoing support of the Catholic Children's Society and the Crisis Fund which has already made a difference to many peoples' lives in its first year of operation.
After the Mass, the Cardinal mingled with the school groups and posed for photos on the piazza.