When the Diocese invited young people to join a leadership programme ahead of World Youth Day 2023, the response was overwhelming. The final group has now been selected and they're young, enthusiastic and passionate about their faith.
When 29 young people gathered on Zoom recently, for the first of a year-long leadership programme, there was a buzz of excitement in the virtual 'room'.
Ahead of them lay a series of monthly workshops, looking at everything from faith formation and leadership, to practical skills like public speaking and running a prayer meeting. For the young people, it was an opportunity to explore their Catholic faith with like-minded people. For the Westminster Youth Ministry team, a sign that God is at work among a new generation.
'To be honest, we thought we'd be lucky to have 20 applicants,' said Andrzej Wdowiak, Director of Youth Ministry. 'But the response was huge. I've never seen anything like it. We had 46 applicants from more than 20 parishes.'
A selection process followed, with 17 girls and 12 boys invited to join the programme. The majority, aged 18 and 19, are mostly university students, and many are at a pivotal point in their faith lives, having just left home. Some are fully involved in parish life or university Catholic groups. Others are questioning their faith.
Phoebe Prendergast, who's running the programme, says it's a brilliant mix. 'I imagine there will be a lot of mentoring in the group, which is much more persuasive than us making it happen!'
As well as attending 12 Diocese-run workshops, the group will help out at major youth events like Flame, which is happening at Wembley Arena in March 2023. Each young person has been assigned an area of responsibility, depending on their skills and interests, including communications, prayer and worship.
Then in August, they'll join millions of young people at World Youth Day in Lisbon, Portugal. It's the highlight that prompted most of the group to join the programme but it doesn't end there.
'Being part of World Youth Day is an amazing spiritual high,' said Phoebe. 'It's an incredible experience that you cannot capture anywhere else. But often what happens is you get back to your parish and everything feels a bit flat. We hope the young people we're training will use their leadership skills, build up their own youth ministries and realise they have an active role to play in the Church.'
Thanks to your support, the Cardinal's Lenten Appeal has been able to invest in these young people. This means the Diocese is not just supporting the future of the Church but is also building a vibrant and diverse Catholic community today.
'Parishes are desperate for young people,' said Phoebe, 'but young people are not just the future of the Church, they are the NOW of the Church. I tell our young people, don't wait, now is the time to get involved and play your part.'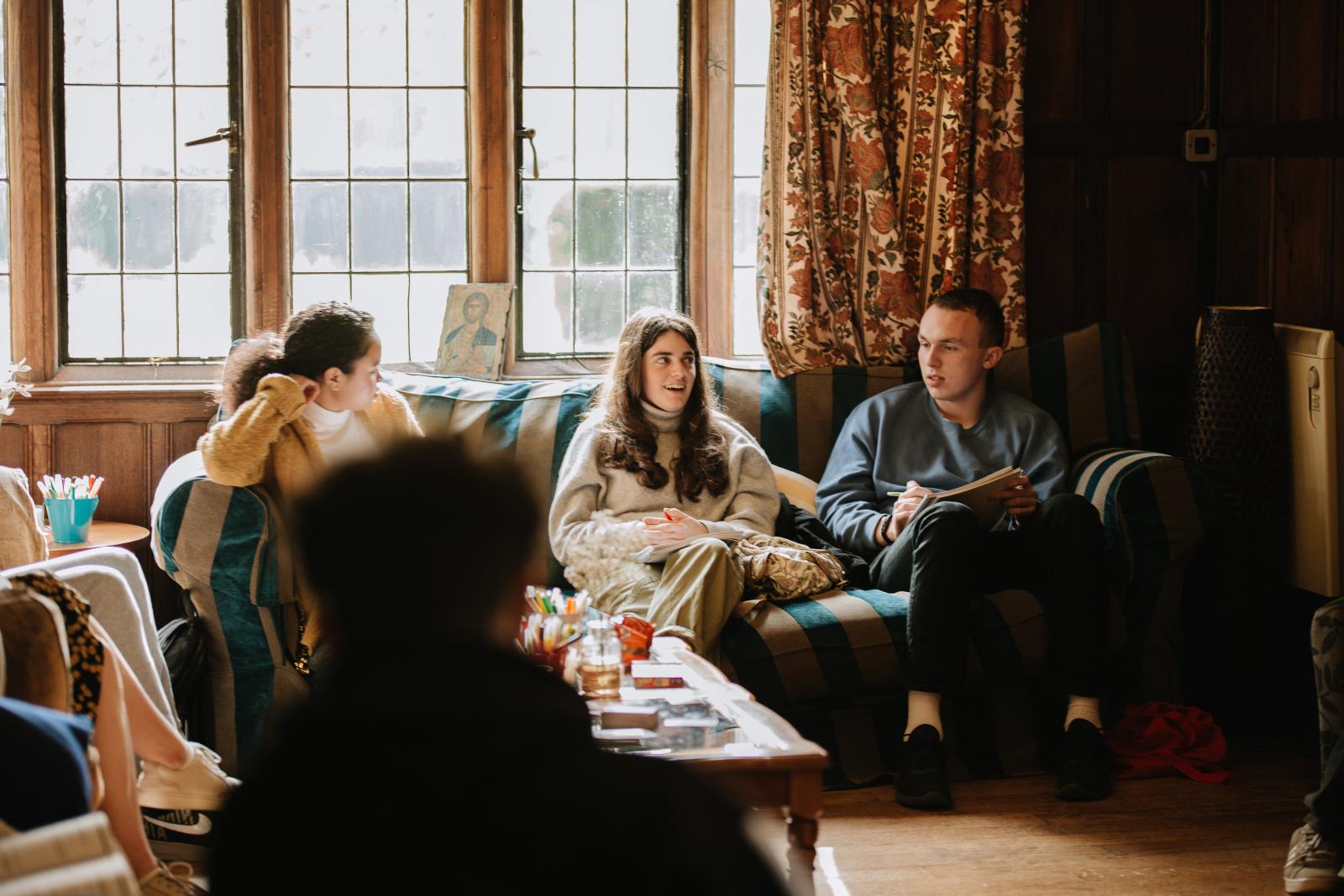 The young leaders need to raise £15,000 between them to fund the trip to Lisbon, for World Youth Day.
Nineteen-year-old Candelaria Jurado Teran, known as Cande, is one of the young leaders-in-training and already can't wait for World Youth Day.
Originally from Argentina, Cande is a second-year architecture student at the University of Westminster. She lives in South London, where there's not much of a local student Catholic community. Instead, she's a member of the university Catholic Society and visits Newman House, the diocesan university chaplaincy centre.
'My faith is the most important part of my life,' said Cande. 'I try to live the best I can. I hope this programme will help me get to know people, learn about leadership and just grow as a person.'
To support them, help build the future of the Church or find out more about Youth Ministry and World Youth Day, visit www.rcdow.org.uk/donations/youth-ministry/