On Sunday 6 November, Cardinal Vincent took a brief detour from the diocesan pilgrimage to the Holy Land to pay a visit to small Christian community in Gaza, where he celebrated Mass at the Catholic Parish of the Holy Family and met with parishioners to listen to their stories and concerns.
The Cardinal said he was encouraged by the 'witness of strong faith' of Christians in Gaza.
In his homily, he referred to the green vestments worn in Ordinary Time, saying: 'Today we pray as we celebrate this Mass that our hope in Jesus as Our Lord, our hope in his promise to be with us always, even in our greatest difficulty, will be strong in our hearts.'
He added that, whereas ordinary hope looks from a very secure present to an uncertain future, 'Christian hope knows the present is unsure but that the future is very certain'.
Referring to Mary, as our Mother, who accepted us at the foot of the Cross, he prayed 'that she will protect and gather her family here in Gaza'.
There are now around 1,200 Christians, of whom 170 are Catholic, in a total population of 1.8 million. In addition to the Holy Family Parish where Cardinal Vincent celebrated mass, the Catholic Church runs two schools where over 90% of the pupils are Muslim, an orphanage for disabled children and other charities offering support to the population as a whole.
Cardinal Vincent explained: 'Christians have been in Gaza since the Holy Family fled to Egypt, as depicted on the wall behind the altar in the Holy Family Church. Their numbers are small, but I believe their faith is strong.'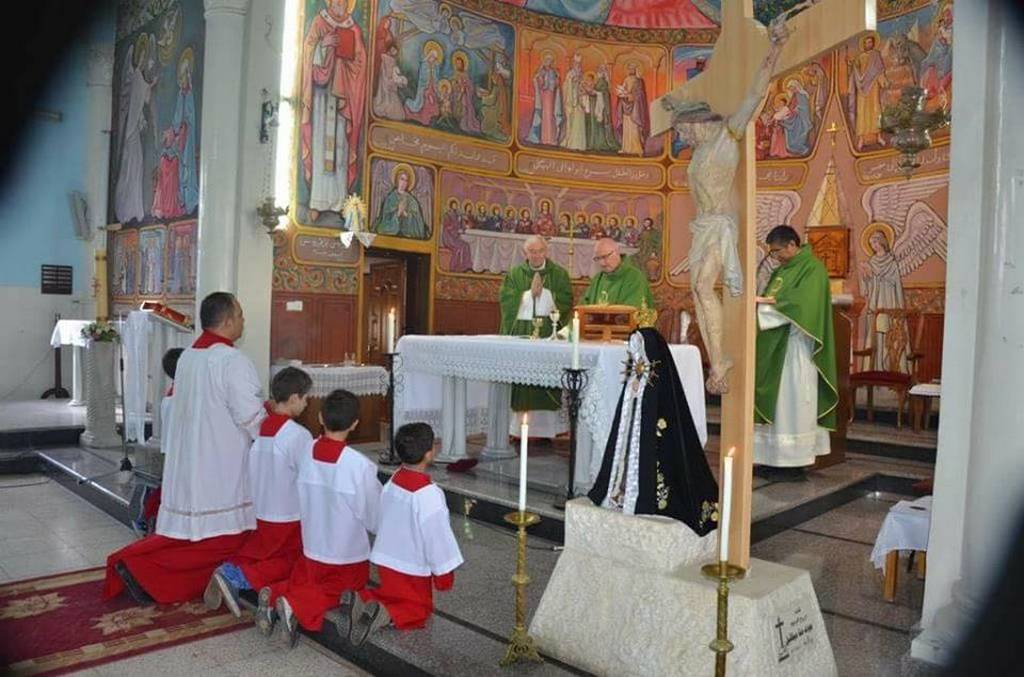 Cardinal Vincent also met with religious sisters working in Gaza. He also met some young beneficiaries of university sponsorship and job creation schemes provided by the Pontifical Mission Society and Friends of the Holy Land, the latter being the charity set up in the UK to support Christians across the Holy Land. With youth unemployment running as high as 60% and over half of the population under the age of 15, providing jobs and income is essential to supporting the remaining Christian population.
The full text of the Cardinal's homily can be found here.