On Saturday 9 July, 4,500 parishioners from the diocese travelled on pilgrimage to the Shrine of Our Lady of Walsingham in Norfolk, led by Cardinal Vincent. This was the first time in 30 years that the diocese has made this pilgrimage to the National Shrine, which is also known as 'England's Nazareth'.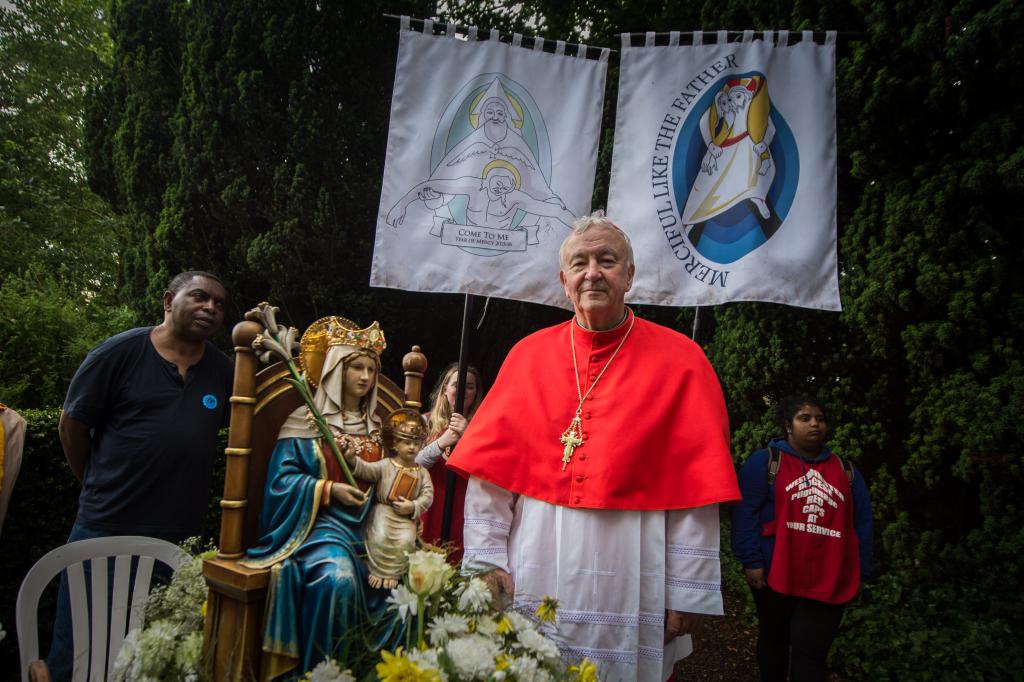 In Misericordiae Vultus, Pope Francis calls on Catholics to make a pilgrimage in the Year of Mercy, explaining that 'the practice of pilgrimage has a special place in the Holy Year, because it represents the journey each of us makes in this life'.
In his homily the Cardinal emphasised the importance of journeying to Walsingham in the Year of Mercy, to Mary who is 'our Mother of Mercy' and 'brings us into the tender embrace of God's mercy'.
For the occasion the statue of Our Lady of Willesden was reunited with that of Our Lady of Walsingham, the former never having previously left London. Cardinal Vincent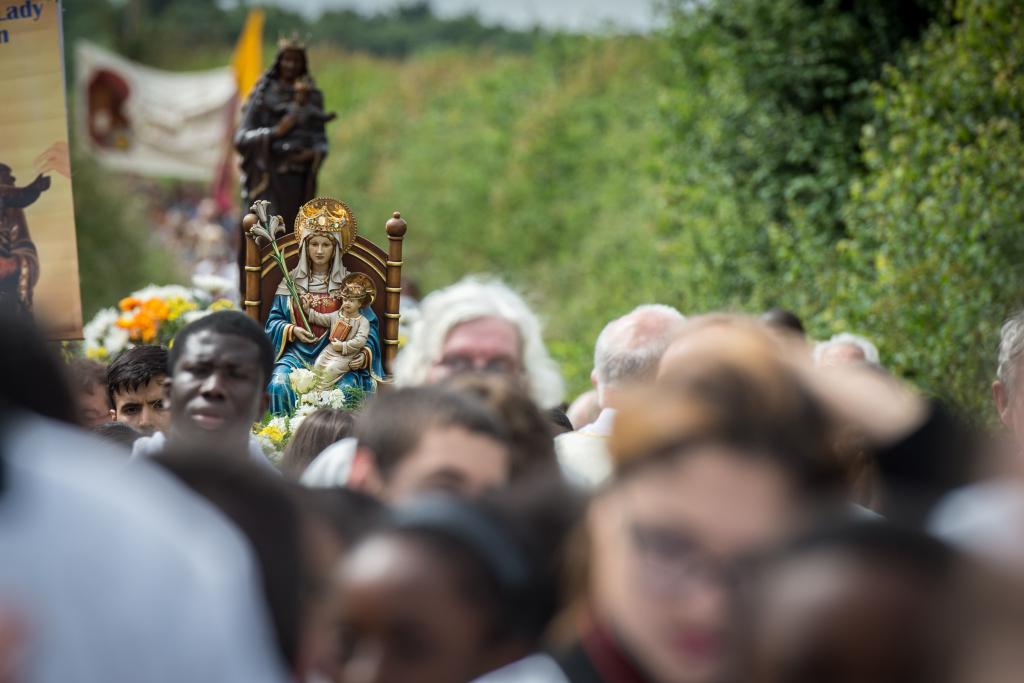 drew attention to the significance of this, saying 'The last time these two statues were together was on a fateful day in 1538 when they were burned in a great bonfire, witnessed by Thomas Cromwell in his garden in Chelsea, the garden of the house of St Thomas More which he had acquired and where our seminary Allen Hall now stands. The ashes of these statues were thrown into the Thames. Today is the first time that this current image of the Black Madonna of Willesden has left London and the two statues are brought together today as a sign of our enduring love for the Mother of Mercy.'
Pilgrims had the opportunity to visit the Slipper Chapel and Holy Door, and to receive the Sacrament of Reconciliation, in addition to processing along the Holy Mile together before the pilgrimage devotions concluded with Benediction in the ancient Priory grounds.
The full text of the Cardinal's homily is available to read here.
Photos of the pilgrimage can be viewed here.